SEMA 2014: crazy cars from the world's craziest car show - pictures
Car customisation is taken to extremes at the 2014 Specialty Equipment Market Association (SEMA) show
Car fans interested in the wackiest and most heavily modified motors will find their dreams coming true at the SEMA show 2014.
Based in Las Vegas, SEMA calls itself the largest and most diverse automotive speciality products show in the world, showcasing the best customised cars from companies small and large as well as being a mecca for car parts.
Spread out over more than one million square feet of space, the show taps into a car parts market worth more than $33billion. If proof is needed that Americans love modifying their cars, the SEMA show is it. 
From floor mats to full-on customised cars with obscene stereos and bonkers bhp figures, SEMA is the place where small companies show off their one-off creations and big car firms try and out-do each other to take show honours.
American big-guns Ford and General Motors are joined by Fiat Chryslers Group, Hyundai, Toyota, Honda, Mazda and Nissan. Auto Express popped along to the trade-only show – it isn't open to the public – for a look around. Here are our top sights.
Go to: SEMA 2014: crazy cars from the world's craziest car show
Euro 7 standards: EU considers lifetime surveillance of every new car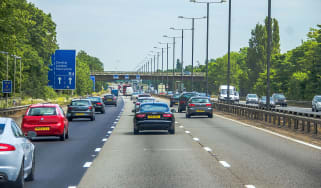 Euro 7 standards: EU considers lifetime surveillance of every new car
Cars could feed data to the EU every second they are being driven; rules could also force hybrids into EV mode, while MoT test results could be affect…
New Cupra Formentor e-Hybrid 2021 review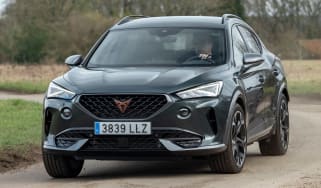 New Cupra Formentor e-Hybrid 2021 review
The new Cupra Formentor is stylish and practical, but the plug-in e-Hybrid falls short of being the pick of the range
New Porsche Taycan Cross Turismo electric shooting brake unveiled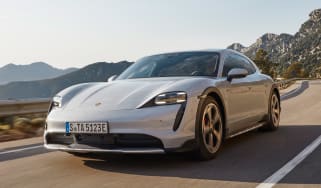 New Porsche Taycan Cross Turismo electric shooting brake unveiled
Porsche Taycan Cross Turismo range breaks cover – EV estate comes in four different versions with prices starting from £79,340