SEMA 2014: crazy cars from the world's craziest car show
Car customisation is taken to extremes and beyond at the 2014 Specialty Equipment Market Association (SEMA) show
Car fans interested in the wackiest and most heavily modified motors will find their dreams coming true at the SEMA show 2014.
Based in Las Vegas, SEMA calls itself the largest and most diverse automotive speciality products show in the world, showcasing the best customised cars from companies small and large as well as being a mecca for car parts.
Spread out over more than one million square feet of space, the show taps into a car parts market worth more than $33billion. If proof is needed that Americans love modifying their cars, the SEMA show is it.
• Paris Motor Show 2014 news round-up
From floor mats to full-on customised cars with obscene stereos and bonkers bhp figures, SEMA is the place where small companies show off their one-off creations and big car firms try and out-do each other to take show honours.
American big-guns Ford and General Motors are joined by Fiat Chryslers Group, Hyundai, Toyota, Honda, Mazda and Nissan. Auto Express popped along to the trade-only show – it isn't open to the public – for a look around. Here are our top sights. 
Dodge Viper ACR Concept
Everyone loves a Viper and this is perhaps the ultimate example. The ACR Concept is a track car and, as such, has been stripped-out and been put through a weight-loss programme.
Unnecessary equipment has been ditched and that even includes the sound deadening, while on the outside the ACR gets a massive rear wing, carbon fibre front splitter, mean black painted 19-inch alloys and 15.4-inch carbon ceramic brakes and six-pot Brembo calipers. Painted in white with a red-edged black stripe up the centre of the car, the ACR is one of the more "subtle" cars currently on display at SEMA.
Ford Mustang King Cobra
Taking centre stage on the massive and overwhelmingly Pony car-themed Ford stand is this mad version of the latest Mustang. It uses a name last employed in the 1970s for a Mustang, but when it comes down to performance, there's very little that's 1970s about it.
The King Cobra is what happens when you speak to Ford Racing – Ford's motorsports division – and ask the nice gentlemen there to fit every single pack they make. Under the "hood" lies a supercharged 5.0-litre V8 pushing more than 600bhp. When spec'd for drag racing, it'll do the quarter mile in an amazing 10.97 seconds. And yes that it is snake skin-inspired wrap on the bodywork.
Hyundai Genesis AR550
Hyundai doesn't expect to sell many of its Genesis luxury saloons in the UK – 20 at most – but we think it would sell a great deal more if the Korean outfit brought over this mad Genesis AR550.
Extensively tweaked by ARK Performance, the Hyundai packs a 5.0-litre V8 engine with more than 500bhp and a whole host of upgraded oily bits including the oil cooler, exhaust system, engine management system and the driveshaft. There's also air suspension, forged wheels and carbon fibre festooned front and rear bumpers to give the ultimate mean and low look. Hyundai hasn't forgotten that this is a luxury barge either, as the AR550 has on-board internet and an Apple Mac Mini.
Ford Fiesta ST by All Star
It wasn't just Mustangs attracting the crowds on the Ford stand, the Blue Oval's dinky Fiesta ST took its fair share of the limelight too. This beige-coloured example tuned by All Star was joined by a more lurid-coloured version by Bokix Design, and both have been designed to stand apart from the usual modded cars on the tuning scene, Ford said.
Partnership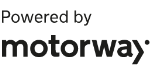 Need to sell your car?
Find your best offer from over 5,000+ dealers. It's that easy.
The All Star focuses on a "less is more approach" rather than massive wings and chrome paintwork, and uses a subtle paint colour to create a surprisingly eye-catching car. White vintage-inspired wheels with a "slammed" stance hint at classic tuned cars while the untouched 178bhp 1.6-litre Ecoboost engine remains untouched. 
Dodge Challenger T/A Concept
American muscle car fans will look upon this Challenger concept and see a lot of retro appeal. The T/A Concept revives the package available on the original Challenger of the 1970s so there is lots of matt black detailing with typical T/A stripes that run along the wings and shoulders of the car – all contrasted by lurid lime green paintwork. 
Under the bonnet – complete with the trademark power bulge – the T/A gets a Challenger's 6.4-litre HEMI V8 complete with a Mopar induction system. The look is topped off by an extra lip spoiler at the rear, a front splitter and a rollover bar inside.
Chevrolet Camaro Green Flash Edition
Chevy is marking the run-out of the current Camaro with a whole host of special one-offs at SEMA, and the one that caught our eye was this – the Green Flash Editon. Using a name that is more Dunlop plimsoll than hard-core tuner, the Green Flash was named by Chevy fans in a recent social media promotion on National Name Your Car Day.
The car uses a Camaro coupe 2SS RS as a basis and features a raft of special packs and accessories available to Americans when they visit their local Chevy dealer – it's safe to say that you won't be finding this in your local joint Vauxhall Chevrolet dealer in the Midlands. 
Honda Fit (Jazz) Customs
You'll have to wait until next year for the new Jazz supermini. It's dependable engines, conservative styling and spacious interior will make it a top choice for the UK's mature buyers. However, at SEMA, the Japanese firm went mad and showed off nine custom examples of the Jazz (called Fit in Japan and America).
Earlier this year, the firm ran a competition challenging tuning companies to go mental with the Jazz – and the winner was this khaki green coloured example from Tjin Edition.  The six tuned cars were joined by three Honda-modified Jazzes, but they ditched the tuner look and went more for the racetrack image. The slammed appearance of the Tjin Edition earned the Jazz the award "Hottest Sport Compact" at the SEMA show. 
Toyota Camry drag car
Taking the award for most shocking has to be this mad Camry dragster. The body looks like any other mid-sized, conventional and conservative Camry but jack up the front and hinge the body back, the inside reveals a completely different picture.
While the doors may open in the normal way, underneath lies a tube frame typically used for dragsters. The car also has a whopping 5.7-litre V8 and a live rear axle from one of Toyota's heavy-duty pickups. Some 850bhp is fed to the rear wheels helped along the way by a nitrous oxide system and the power is fed to the road through enormous 335/30/18 dragster tyres. It means the Camry dragster can complete the quarter mile in 9.8 seconds.
Kia Soul ice cream van
SEMA is home to the hottest one-offs around. But Kia decided to turn up to the event sporting a slightly mean K900 saloon, two Sedona MPVs, a racing car and an ice cream van based on the Kia Soul EV. The all-electric hatchback is the result of a tie-up between the Korean firm and San Francisco-based Smitten Ice Cream.
As such there's an ice cream machine, three waffle cone-shaped speakers to play ice cream van music, blackboard menus for windows and fold-out "Stop" signs  t warn motorists of children who'll be flocking to the van for their zero-emission ice cream. It's not really in the traditional spirit of SEMA but the Soul does have a life ahead of it as it'll be used for marketing purposes.
Toyota Yaris DUBS edition
Much like the Jazz, the Yaris is hardly the type of car you'd expect to receive a tuned makeover. But that's exactly what the Japanese firm has done for SEMA. The little Yaris hatchback has been beefed up with 20-inch alloys and massively-flared wheelarches. Reminiscent of the Toyota Aygo Crazy, the Yaris Dubs has upgraded brakes from TRD (Toyota Racing Development), racing seats, a roll bar and a banging Dubs stereo system.
Two-tone pearl white and black paintwork complete the mad overhaul, but Toyota made no reference to engine modifications meaning it probably sports the standard 1.33-litre petrol engine. 
Click through our picture gallery for more images of SEMA 2014 show cars...