Best headlamp restorers 2019
Which headlamp restorer kit is the best way to bring back the light in your life? We tested eight to find out...
Almost every car sold over the past 20 years has used plastic headlight lenses. They are safer, weigh less and allow stylists to make more interesting shapes than they could with glass units. However, after a few years, they can become dull and yellowed. 
Not only does this look awful, but it could also cause an MoT failure. New headlights are expensive, while professional polishing costs around £50, so is a DIY kit a cheaper alternative? We tried eight to find out.
How we tested them
Our Astra's headlights were badly weathered, so we divided the lamps into eight sections and tackled each part with a different kit, following the instructions carefully. Three of them required a drill for polishing, the other five just needed elbow grease. Once finished, we washed the lights several times to see if any ofthe coatings wore off. Points were given for the results, effort needed and price.
Toothpaste - does it work?
A quick search of the internet suggests that you don't need to waste your money on a kit at all – toothpaste will do a perfectly good job. There's some science behind it, too: the whitener will remove yellowing in the plastic and the fine particles could tackle the dull surface.
But does it work? Our Colgate actually did make a visible difference to a test patch after a lot of rubbing, but it would be a load of hard work to do a pair of lights, and the finish won't be perfect. It's worth investing a few quid in a proper kit to get a decent result and save the toothpaste for your bathroom.
Verdict
The Armor All wipes worked so well that we begrudged the time and effort we'd spent using the less effective kits. You need to follow the instructions very carefully though, or it can make a mess.
If you have access to a drill to make the whole process easier, the Holts kit has everything you need to tackle badly tarnished lenses and is great value.
Hand-applied:
1. Armor All Headlight Restoration Wipes
2. QUIXX Headlight Restoration Kit
Machine-applied:
1. Holts Headlight Restoration Kit
2. Autoglym Headlight Restoration Complete Kit
Reviews
Hand-applied
Armor All Headlight Restoration Wipes
Price: Around £10Rating: 5 stars
We weren't expecting much from these wipes, but we were amazed. Rather than sanding off the layer of oxidised plastic like the other kits, the Armor All kit strips it off using a strong chemical impregnated in a wipe. Once the surface has been cleaned, a second wipe then seals it with a lacquer.
It still requires some scrubbing and the sealant needs three hours to cure, but it's half the effort of the other kits. Our only gripe is that the first wipe dries quickly. 
QUIXX Headlight Restoration Kit
Price: Around £12Rating: 4.5 stars
This is a thoroughly impressive kit, and if you're trying to restore some small or intricately shaped headlights it may well be less effort than using a drill-based restorer.
The pack includes a tube of polish, lens sealer, a tiny sanding block and three grades of abrasive paper. The polish alone made a visible difference to our Astra's headlamp but using the paper and sealer as well made them look clear again with surprisingly little effort.
Partnership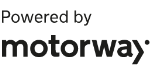 Need to sell your car?
Find your best offer from over 5,000+ dealers. It's that easy.
Visbella Headlight Restoration Kit
Price: Around £6Rating: 3.5 stars
At £5.99 including delivery, we weren't expecting much of the Visbella kit, yet it did a pretty decent job. That's in spite of having no instructions, which made things a little tricky, but the kit includes four grades of sandpaper, a cutting paste and finally a UV sealant. There's even a glove and small roll of masking tape in the pack.
The finish wasn't quite as good as the more expensive kits managed, but if you're on a budget, the Visbella is a great option.
Meguiar's Two Step Headlight Restoration Kit
Price: Around £21Rating: 2.5 stars
There are no sanding blocks in this kit; instead, there are two discs with an abrasive material which is similar to the rough part of a dishwashing sponge. Combined with a special fluid and plenty of scrubbing, these take the yellowing off the lens and leave a dull, milky finish.
This mostly disappears with the second stage – a spray-on protective coating that also adds a gloss. It didn't do a great job, though, leaving our lens a little hazy.
T-Cut Headlight Restoration Kit
Price: Around £9Rating: 2 stars
The T-Cut kit didn't do well in our last test three years ago, so we hoped that the brand would have upped its game. Unfortunately, it is still disappointing.
The pack includes a fluid that seems similar to the T-Cut used on paintwork, a microfibre cloth and a sealant. It was hard graft to cut through to a shine, and the sealant seemed to make little difference either. This pack may look good value, but in reality, the result was little better than using toothpaste.
Machine-applied
Holts Headlight Restoration Kit
Price: Around £15Rating: 5 stars
Working up through the four grades of drill-mounted abrasive discs in the Holts kit was nice and quick, and it was followed by a final polish using a sponge attachment and polishing fluid. An aerosol sealant and two microfibre clothes are also included to finish the lights off and protect them.
The instructions are a little vague and it's tricky to guess which disc to use, but it did a great job and there's enough in the kit to do several cars. It's good value, too.
Autoglym Headlight Restoration Complete Kit
Price: Around £27Rating: 4 stars
If you've never tackled this job before, Autoglym's instructions are the clearest and there's an online video to help. The pack includes a drill attachment and graded abrasive discs, plus a sponge for the restoration liquid.
It worked brilliantly on our headlamp, and there's enough material to do more than one car. But it loses a point because there's no sealant to protect the surface, and the price has risen since our last test.
Meguiar's 1-Step Headlight Restoration Plus
Price: Around £16Rating: 3 stars
Confusingly there are two steps to the polishing process of this '1-Step' kit. Four grades of sandpaper on two small foam squares have to be worked by hand, even though the final stage uses a polisher mounted on a drill bit.
It left a lovely shine in the end, but we'd rather a drill could take the hard work out of the sanding task too. We also worry that the surface would be vulnerable since there's no UV protection fluid in this kit.