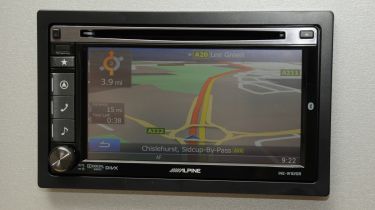 The Alpine has the same £799.99 price as the Blaupunkt New York 800, plus the two have similar sat-nav maps.
However, the INE-W920R is a better option as it's easier to use, while the rest of the package's menus and displays are visually stunning.
There's a CD slot and Bluetooth connectivity, although you have to do without a front-mounted aux or USB – and to play your iPod, you'll need a £25 cable.