Sat-nav stereos tested
Latest in-car entertainment systems mix sat-nav and stereo in one package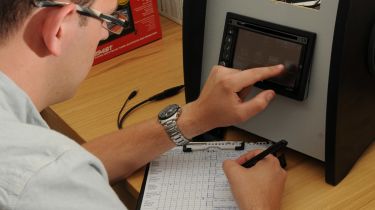 Motorists have become reliant on satellite navigation, but if you leave a portable device in your car, it can be tempting for thieves. This isn't an issue if you have an integrated sat-nav as standard.
But drivers who don't needn't miss out – as there's a range of so-called 'naviceivers' available on the aftermarket. These are double-height stereos that slot into your dash and blend large screens with GPS antennae, so you get mapping and routing.
Better still, many have higher specs than regular stereos, with iPod connectivity and Bluetooth hands-free. We tried seven to see which is the one to go for.
How we tested them
Our seven navis all use super-accurate NavTeq mapping info and performed identically when it came to routing, so we rated each on how the info was presented.
In addition, we looked at the navigation features each device offered, such as lane assist, speed cameras and traffic, plus gave them a score for ease of use.
We then looked at what else the systems offer – from Bluetooth to the ability to play media from multiple sources, like CDs, iPods, USB sticks, SD cards and other MP3 players via an auxiliary input. Price was our final consideration.