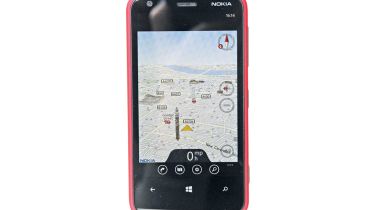 GPS Voice Navigation couldn't find our local supermarket but, other than that, it wasn't far behind the free apps we tested.
Where it struggles to make sense is on price – it uses the same information as Nokia (which is free), yet you're asked to pay a fiver for it.
It's just as simple to use as Nokia Maps and Waze, but looks a little basic – it's hard to see what your money has been spent on.
Plus, it was slow to reroute after a wrong turn.