TomTom Go LIVE 1005 Europe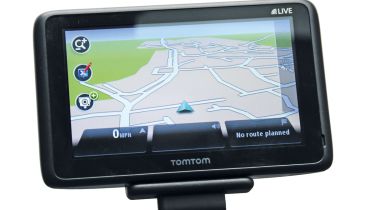 Price: £269.99
The TomTom Go LIVE 1005 Europe is getting on a bit now, falling behind the Garmin devices in this line-up, but it's still worth a look. The main failings are the fact that it's tough to get the cable in through the slot on the mount and you can't view the screen in portrait mode.
However the five-inch widescreen in excellent, with a colourful display, and the live traffic updates are brilliant - but they'll set you back £47.50 annually. It's really accurate too.
The menus aren't as good as the ones on the Garmin devices, and re-routing took a bit too long for this sat-nav to take second place.