Top 10 best Alfa Romeos of all time
We ask Alfa museum curator Lorenzo Ardizio to pick 10 exhibits that have special meaning for him
Heritage is pure gold dust in the car industry, and Alfa Romeo is dripping with the stuff, thanks to a history of spectacularly styled road and racing cars that can be traced all the way back to 1910.
While most car companies promote their heritage, and the biggest names have extensive collections and even museums to show them off in, few can match Alfa for the sheer spine-tingling passion its back catalogue inspires.
Yes, maybe it's a cliché to say Italian cars have more allure, but we challenge any enthusiast to enter the hallowed halls of Alfa Romeo's Museo Storico at Arese, on the edge of Milan, without going a bit wobbly at the knees. 
We spent a day there with museum curator Lorenzo Ardizio as our tour guide, and asked him to pick out his top ten favourite models.
10. P3 Tipo B (1932)
"The car of the legendary and impossible victories of [Tazio] Nuvolari was designed with creative solutions that make the car fast and driveable. Driving it, now, is incredible because you can feel the performance, and you're holding the same steering wheel that Nuvolari used to win the 1932 Italian GP."
9. Giulia (2016)
"The Giulia today is an Alfa Romeo that's already in the collection and part of the history. I've already talked about how a classic Alfa Romeo feels to look at and drive, and for me it's important to find the same feelings in a modern car. Because Alfa Romeos are not exotic cars that you drive once a year on the track, it is something that must be enjoyable every day. I live pretty far from my office, so driving is an important part of my life. The Giulia makes the difference between enjoying it, and just wasting time in a car."
8. 156 (1997)
"Closer to the present day, the 156 was a car that was able to project that it was new from every point of view. It was new in terms of technology, in terms of design, and in terms of appeal. It's an important milestone for Alfa Romeo, and I think it's a car that, after 20 years, is still amazing to see on the road."
7. Scarabeo (1966)
"This car gets a special mention because it's something that is not well enough known. Such a lot went into it, it's full of history, but it was never raced. It was killed by the incredible success of the Tipo 33, so maybe I love it because it was unlucky."
6. 33 Stradale (1967)
"Now we come to the 33 Stradale and its variations. The 33 Stradale is an iconic car, so no need for explanations, but it's not only the 33 Stradale; it's also the Carabo and the Cuneo [concepts]. It's incredible to see how from that car, half of the history of car design was born. It's fascinating, not only for that model, but for what it means to car design overall."
5. Spider "Duetto" (1966)
"There will always be a special relationship between Alfa Romeo and the spider versions. There are many spiders, and the Duetto is only one of them, but to me it is special because it is an everyday car. It is not only an iconic car, but it's also part of my normal life – I drive it often to come to work."
4. Tipo 158/159 Alfetta (1950)
"I have a special love for straight-eights; they are the best sounding and best driving engines. Another special car is the Alfetta because it's a world champion, but also because it's an incredibly sophisticated car. It's a car you need to respect, you need to speak with her – because it's Italian, it's 'her' – and it's iconic. [It's] the car of [Giuseppe] Farina and [Juan Manuel] Fangio which won the first F1 World Championship."
3. 8C 2300 (1932)
"It's not a single seater, although the straight-eight engine was also used in Alfa's monoposto Grand Prix racer, but the 8C 2300 is a car with similar appeal as the Sprint GT; you can really appreciate the balance of the performance and the handling when you drive it. Also the design is pure, substantial, and it's a car that I really, really love."
2. ALFA 24HP (1910)
"Because it's the first. It's not particularly fun to drive because it's a car from 1910, but it's the beginning, and you can really feel the atmosphere from when Alfa Romeo was born."
1. Giulia Sprint GT (1963)
"I think Alfa Romeo's soul is made of some elements, and probably the strongest and the most important is the perfect balancing between the form and the function. You see something that is always useful and you can feel exactly what the designer is expecting. I think that this balancing between what you see and what you feel while driving is a fundamental aspect of Alfa Romeo. 
Partnership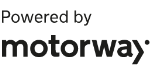 Need to sell your car?
Find your best offer from over 5,000+ dealers. It's that easy.
"Some cars are able to explain this better than others and the Sprint GT is a good example because it's a very essential design; only three lines are enough to create something that is perfect from any point of view. And when you are driving it, you can really feel the car like a part of yourself; that's the aspect of the Sprint GT I really love."
Which is your favourite Alfa Romeo? Let us know in the comments section below...