Brands Hatch: breaking records in an Alfa Romeo
We attempt to smash the Brands Hatch SUV lap record in an Alfa Romeo Stelvio Quadrifoglio
Sports Utility Vehicles are all well and good, and for an increasing number of us they serve a purpose, and serve it well. They provide a reasonably car-like driving experience while offering more space inside than a conventional hatchback, plus that all-important high-set driving position that has become so popular in recent years.
• Alfa Romeo Stelvio Quadrifoglio review
But they are not necessarily vehicles in which you'd want to go record-chasing at Britain's best race tracks. Not unless you are Alfa Romeo, that is, and make an SUV called the Stelvio Quadrifoglio. With its Ferrari-inspired 2.9-litre, twin-turbo V6 producing 503bhp, it'll do 176mph flat out.
Alfa has already blown away the SUV lap record at the Nürburgring with the Stelvio Quadrifoglio, setting a frankly outrageous time of seven minutes 51.7 seconds around the famous 12.9-mile German track. Not content with that, Alfa turned its attentions more recently to the three most well-known circuits in the UK: Silverstone, Donington Park and Brands Hatch. And for some reason it got me involved to help it try to set the record at Brands, having alreadydone so at Donington and Silverstone the week before.
Except at Brands Hatch there was a difference, because I held the existing SUV lap record there. I'd set a time of 57.6 seconds in 2013 driving a then-current 500bhp Porsche Cayenne Turbo. At Silverstone and Donington there were no established SUV lap records, so whatever times the Alfa managed there – 2mins 31.6secs and 1min 21.1secs respectively – it would automatically take the crown.
But at Brands the Stelvio had a time to beat. Enter Alfa UK's hired professional racing driver, Dave Bries, who I would go up against to see a) if either of us could beat my time in the 2013 Cayenne Turbo (not difficult you'd imagine, given the Stelvio's advantages in power and evolutionary tech over the six-years older, 300kg-heavier Porsche), and b) if I could get anywhere near Dave's time in the process.
We would only have Brands' Indy circuit to ourselves to establish the new record for an hour; the rest of the time was a regular track day, during the morning session of which Dave and I would, in theory, have plenty of time to get our eyes in. Track days can be a bit frantic, though, and in the event it was hard, if not impossible, to get a full, clean lap in the Quadrifoglio. It really was that much quicker than most of the other cars on the circuit in Kent.
Even so, we both eventually got some decent time in the car in amongst the track-day traffic, and by the end of the morning we'd both set times that were verified on the VBOX system installed in the Alfa. I'd done a 56.80-second lap, and Dave had done a 56.68. So it was close. More to the point, unofficially we'd also both smashed the Cayenne's time by nearly a second, so on an empty track the official lap record would surely be easy-peasy to beat.
Partnership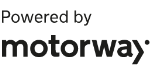 Need to sell your car?
Find your best offer from over 5,000+ dealers. It's that easy.
As our hour on track approached, Dave started to look quite tense. The deal, according to the Alfa officials, was we'd both get one 'out lap', two timed laps, then an 'in lap'. The best time we could manage during that period would, hopefully, go down as the new SUV lap record.
I went first, taking it hyper-gently on the out lap so as not to overheat the front left tyre, which, we learned from the morning practice laps, would get too hot, too quickly if it was caned for more than just a couple of circuits. After my two flying laps on the deliciously empty Indy circuit, with the Quadrifoglio feeling remarkably well sorted and weirdly fast for an 1,830kg SUV, I managed a time of 56.51secs. 
Maybe I could have gone a couple of tenths quicker with a bit more commitment through the fearsome Paddock Hill Bend, maybe not. Either way, a new record had been set, so then it was Dave's turn to see if he could go one better. After his two flying laps he was quicker, but not by much. Dave was adamant he could go faster, having admitted to making a couple of small mistakes on both his quick laps. 
Out he went again, and this time we could hear how much harder he was trying from the screaming of Pirelli P Zeros most of the way round the lap. After a couple more three-lap attempts he got down to an astonishing time of 55.98secs, beating the old Porsche's record by more than 1.5 seconds.
So well done, Dave – top bloke, top driving, top day out. And well done to Alfa Romeo UK for having the imagination – and a suitably unhinged SUV – to go out and set new lap records at Britain's three most famous race tracks. 
The gauntlet has been laid down. All it needs is for Jaguar, Porsche, Mercedes-AMG, or any other brand with a nutcase SUV in its ranks, to go out and break the records again.
Think you could beat this time? Let us know in the comments below...