Audi quits Le Mans for Formula E
Audi confirms future motorsport involvement will be with Formula E after it withdraws from WEC and Le Mans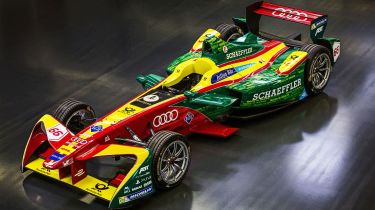 Audi has confirmed that it will end its involvement in the World Endurance Championship (WEC), including the 24 Hours of Le Mans, at the end of the 2016 season. Instead, the German manufacturer will focus on the Formula E series, which it will enter with a factory-backed team in 2017.
Rupert Stadler, Chairman of the Board of Management, said the decision was made so that Audi's motorsport presence could better reflect what the brand was doing with its production vehicles. "We're going to contest the race for the future on electric power," said Stadler. "As our production cars are becoming increasingly electric, our motorsport cars, as Audi's technological spearheads, have to even more so."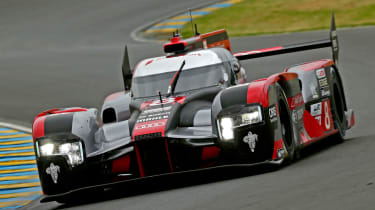 Audi currently supports and lends its name to Team ABT Schaeffler Audi Sport in Formula E, but from next season the team will be turned into a full factory-backed effort. 
However, the switch in motorsport strategy is a move that is likely to have been forced on Audi as the VW Group continues to make drastic cuts due to the VW emissions scandal that has already cost the company over $14billion in compensation in the US.
"After 18 years in prototype racing that were exceptionally successful for Audi, it's obviously extremely hard to leave," says Head of Audi Motorsport Dr. Wolfgang Ullrich. 
During the 18 years of WEC racing Audi was one of the most decorated teams in the sport winning Le Mans 13 times. In 2006, Audi was also the first team to win the 24-hour race with a car powered by a diesel engine.
Audi confirmed that its DTM racing arm will remain untouched, but the German brand's involvement in the future of the FIA World Rallycross Championship is yet to be decided.  
What do you think of Audi's decision to leave the WEC? Let us know in the comments section below...