Best caravans 2022
We pick out the best caravans for every budget, and with different features, so you can decide what's right for you...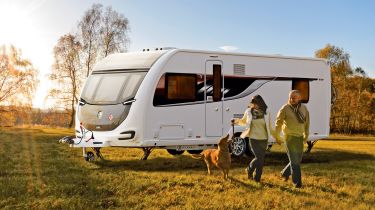 The great staycation summers of 2020 and 2021 prompted millions of Brits to beg, borrow or steal a caravan to grab a couple of much-needed weeks away. 
Many holidaymakers will be making a dash overseas now that pandemic travel restrictions have been eased. However, buoyant demand for peak-season campsite pitches and second-hand caravans suggests that many first-time caravanners enjoyed the independence and flexibility that a touring holiday offers, and plan to do it again this summer. So, if you're among the growing ranks of the 'caravan curious' considering a purchase in time for the great summer getaway, what are the best options? 
Do you want a comfortable fixed bed that doesn't require wrestling with a bunch of cushions and sheets at the end of the day? Or is a space-efficient multi-berth layout a priority – with plenty of room for the kids to bunk down while you kick back and relax in front of the TV?
From lightweight compact designs, through to mid-price family models and premium luxury setups, we've compiled a list of the most popular caravans at various prices to guide you through the process - there's even tips on buying used, with some of the best makes to look out for.
There is a caveat to consider, though: caravan manufacturers are facing similar supply-chain challenges to the automotive sector, so expect to encounter long lead times when purchasing a new caravan.
As with any major purchase, do your research, shop around and try to work out which layout will work for your requirements before taking the plunge.
Click on the individual sections above to see our Best caravans for 2022...
Caravans and motorhomes on Auto Express...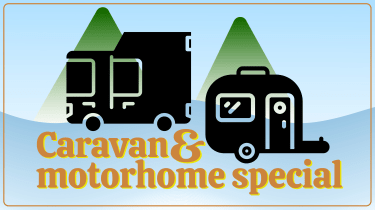 Caravans
Motorhomes
Towing