The best 0% finance car deals 2023
Tempted by a 0% APR deal? Here are our best 0% finance deals starting from only £35…
With 0 per cent APR finance deals ranging from as little as £35 per month, buying a new family car or runabout is affordable for almost any budget.
It always pays to take note of the interest rates on car finance deals, as the prospect of paying over the odds for anything is never a pleasant thought. If you look carefully, though, some car finance deals are available with 0 per cent APR, so there's no interest charged and you won't pay more than the list price of the car even over three or more years.
An interest free 0 per cent APR deal means you'll know exactly how much you will be paying – it's a good deal for the buyer and helps the seller to tempt more buyers in as well. As long as you stick to the mileage limit (usually 10,000 yearly, though some will be less than that) you won't pay more than the list price of the car. If you pick a finance deal with a deposit contribution then you might even pay less than that, as the manufacturer chips in some cash to sweeten the deal.
Here we're looking at 0 per cent APR deals on some of our favourite cars. All the deals here are correct at the time of writing, but even if they've changed slightly, they will still give you an idea of what's available.
Recent economic conditions mean some of these deals may not be as competitive as you'd have seen a few years ago, but in an age of high interest rates, these 0 per cent deals stand out even further. Read on to find the best 0 per cent finance deals for 2023…
The best 0% APR deals 2023
Citroen C4
Model: C4 PureTech 100
List price: £22,080
Deposit: £8,832
Monthly payments: £34.83
Number of payments: 37
APR: 0%
Optional final payment: £12,114
If you want a family car that stands out from the crowd, the Citroen C4 isn't a bad way to do it. Citroen may not be quite the crazy innovator it once was but it's still got a bit of a unique streak, visible not just in the C4's styling but also in its suspension and seats primarily set up for comfort rather than corner-carving.
That might risk a lukewarm reception from road testers, but certainly benefits the C4 in town and on long motorway trips, where it's a lot more relaxed than most rivals. And true enough, it's not as fun to drive as some, but if your priorities don't lie in that direction, that may not be a problem.
Citroen currently offers 0 per cent finance across much of its range. The deal does limit mileage to 6,000 miles per year, and the deposit's hefty too (less of a problem if you're trading in your old family car), but the monthly payments are more like a phone contract than a car – helped by the C4's supermini-style list price and larger optional final payment.
Partnership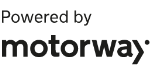 Need to sell your car?
Find your best offer from over 5,000+ dealers. It's that easy.
Check out the deal here.
Jaguar I-Pace
Model: I-Pace EV400 R-Dynamic SE Black
List price: £73,495
Deposit: £14,229
Monthly payments: £649
Number of payments: 48
APR: 0%
Optional final payment: £25,115
The Jaguar I-Pace isn't the headline-grabber it used to be; the electric car market has expanded significantly since it arrived in 2018. But that doesn't mean it's no longer worth a look, and there are still plenty of reasons to opt for the Jag over more popular rivals.
One is the way it performs, and another is the way it drives. With nearly 400bhp in EV400 form it takes only 4.5 seconds to get from 0-60mph, and despite a relatively portly 2.2-tonne kerb weight, it handles well too, while maintaining decent ride quality.
The infotainment system is no longer up there with the best, but the smart cabin layout remains easy to get on with, as does a claimed range just shy of 300 miles – not class-leading, but plenty enough for most drivers. And with a 0 per cent finance offer, relatively affordable for the performance and luxury on offer.
Check out the deal here.
Mazda MX-30
Model: MX-30 Prime-Line
List price: £31,800 (inc. metallic paint)
Deposit: £6,283.50
Monthly payments: £299
Number of payments: 48
APR: 0%
Optional final payment: £11,164.50
Limited range means limited appeal for Mazda's striking MX-30 electric car, but the brand's current PCP offer, with 0 per cent finance and a modest £299 per month, might make the unusual electric crossover more interesting for buyers who don't intend to travel too far.
Mazda chose a smaller battery deliberately for the MX-30, reasoning that most people only drive a relatively short distance each day so don't need to lug around an enormous battery pack. But with an official range of 124 miles – and slightly less in the real world – the MX-30 is a tough sell, particularly with much cheaper, longer-range EVs out there.
If the range works for you, there's still a lot to like in the MX-30, from its bold styling (with stylish, if slightly impractical reverse-hinged rear doors – a throwback to the rotary-engined RX-8 sports car), to its high-quality interior and engaging driving experience. And this 0 per cent finance offer will take the sting out of the expensive list price, too.
Check out the deal here.
Skoda Enyaq iV
Model: Enyaq iV 60
List price: £38,970
Deposit: £7,794.21
Monthly payments: £365.93
Number of payments: 23
APR: 0%
Optional final payment: £20,759.40
Skoda has made a name for itself by building sensible yet high-quality, feature-packed family cars, and that doesn't look like changing as the era of electric power dawns. The Enyaq iV, a Kodiaq-sized electric SUV, is just as suited to family life as its combustion counterpart, being spacious, well-built and offering a decent range.
And while it's not exactly cheap, a starting price of just under £39,000 isn't actually that much higher than the Kodiaq, which starts a fraction under £35,000. With 0 per cent finance PCP deals, it could make it even easier to find an Enyaq that suits your needs.
The deal we've found gets you a 24-month term on an entry-level Enyaq iV 60 (with a 246 mile range) with a £2,000 deposit contribution from Skoda. We've found that cold weather can impact the Enyaq's range slightly, but the range indicator is at least predictable and accurate. All Enyaqs are relaxing to drive and the 585-litre boot is welcome, too.
Check out the deal here.
Toyota bZ4X
Model: bZ4X Vision
List price: £52,775
Deposit: £8,642.51
Monthly payments: £499
Number of payments: 36
APR: 0%
Optional final payment: £26,167.50
No, bZ4X isn't the name of one of Elon Musk's children, but Toyota's RAV4-sized electric car. In fact, it's the first serious crack Toyota has had at a volume electric car (after short-lived dabbles with the RAV4 in the 1990s, and a limited run of electric iQ city cars around a decade ago), and it's not a bad effort to kick things off.
Get past the unusual name and the polarising styling, and you're essentially looking at a mid-size SUV with a comfortable cabin, tidy driving characteristics, and a pretty reasonable range, with front-wheel drive variants capable of a claimed 317 miles. The cabin is a bit odd, with a low-set steering wheel similar to some Peugeots, but the usual Toyota quality is there.
One of the bZ4X's problems is a high list price, though with Toyota currently offering 0 per cent finance on the model, it may be more affordable than you expect, even for the top-spec Vision here. You get a £500 deposit contribution as a sweetener too, matching the monthly payments over the 36-month term.
Check out the deal here.
Vauxhall Corsa
Model: Corsa GS 1.2 Turbo
List price: £23,505
Deposit: £7,051.50
Monthly payments: £171.45
Number of payments: 23
APR: 0%
Optional final payment: £12,510
While 0 per cent APR deals might be tricky to find at the moment, Vauxhall's offers on the Corsa show that you don't need to trade up to an SUV to benefit from competitive finance deals. Provided you've got a decent deposit – perhaps helped by a trade-in vehicle - a shiny new supermini is within reach.
The latest Corsa is a sharp-looking car too, sharing technology under the skin with Stellantis stablemate Peugeot (whose 208 supermini features similar engines, including the option of a fully electric model). The Corsa's good to drive, has a grown-up interior, and rides well, and the 1.2-litre turbo engine in this GS gets down the road quite nicely too.
Sporty GS trim nets you 17-inch alloy wheels, a 7-inch digital instrument cluster and a 10-inch centre screen with Apple CarPlay and Android Auto, as well as a black roof to contrast with your metallic paintwork choice. This offer's 6,000 mile per year limit shouldn't be too restrictive for town users either.
Check out the deal here.
Looking for more new car deals? Check out our comprehensive round-up of the best deals available right now or find out if you should buy or lease a new car.