Best cars for £30,000 or less
A budget of £30k will get you a good new car, but it could land you a brilliant used one. Here are the best used cars in that bracket
If you're fortunate enough to have £30,000 to spend on a car, you can either head to the nearest showroom and buy yourself a new car, or opt for the slightly less predictable but potentially very rewarding used car market. To help you if you decided to go for the latter, we've rounded up the best used cars you can buy for £30k.
While a new car should give you refined performance, great economy and unbeatable reliability, a used one can also do much the same while making your money go that little bit further as well. Thanks to the wonder that is depreciation, you can get a nearly new car for much less and with 30k in your back pocket you can pick from a wide selection of exciting cars. 
Exciting cars like a 55,000 mile Chevrolet Corvette, capable of thrusting you back in your seat and propelling you towards the horizon with a roaring V8 soundtrack. 
• Buying a used car: all you need to know
If you'd rather have something less flashy and noisey, a 2014 Lexus RX hybrid with 30,000 miles could be sitting on your driveway for less than £25,000. 
For a combination of a V8 soundtrack, practicality and understated looks however, the Mercedes E63 AMG Estate fits the brief with its sonorous 5.5-litre V8 and enough boot space for a couple of dogs.
A test drive and full inspection are a necessity with any kind of car, but especially so when you're forking out up to £30,000 on one that has been in the care of another motorist. A clean service history and visible efforts to maintain a car are always good signs, but always exercise caution if a deal seems too good to be true.
Using a bit of nous and patience, there's no reason why you won't be able to pick up your own half price hero, whatever your tastes and requirements might be. The cars below are just some of the options you may come across in this price bracket...
Scroll down to read more about our half-price heroes - all of which can be bought for less than £30,000 - or alternatively discover what's out there in these other price brackets...
Half-price heroes for all budgets:
• The best cars for under £1,000 • The best cars for under £2,000 • The best cars for under £3,000 • The best cars for under £5,000 • The best cars for under £10,000• The best cars for under £15,000• The best cars for under £20,000
Porsche Cayman
We found: 2.9 (987, 2012/12-reg, 46k miles)Price new: £39,262Now: £20,750Engine: 2.9-litre flat six, 262bhpEconomy: 30.1mpgCO2: 221g/kmEuro NCAP: N/A
Even in this base spec, the Cayman offers fantastic handling, thanks to its balanced mid-engined, rear-drive layout. Its steering is well weighted, and excellent grip further boosts its agility. Straight-line speed is respectable, too, with the Porsche's 262bhp 2.9-litre naturally aspirated flat six enabling a 0-62mph time of 5.8 seconds and a 165mph top speed.
First-generation cars are now becoming accessible, with early, high-mileage examples costing as little as £9,000. But we suggest you hold out for a later, low-mileage model – preferably with Active Suspension Management.
Lexus RX
We found: RX 450h Advance (2014/64-reg, 30k)Price new: £48,360Now: £24,290Engine: 3.5-litre V6 hybrid, 293bhpEconomy: 44.8mpgCO2: 145g/kmEuro NCAP: N/A
Partnership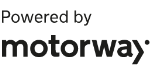 Need to sell your car?
Find your best offer from over 5,000+ dealers. It's that easy.
Hybrid power is becoming ever more desirable, which means cars such as the third-generation Lexus RX 450h are now in demand on the used market. And given that the brand is known for its build quality and reliability, there's nothing to be afraid of from this technology second-hand.
• Best hybrid cars to buy in 2019 
The RX's petrol-electric powertrain will still be just inside its five-year warranty, but there should be little to worry about anyway because the batteries have proven reliable. The swell of electric torque helps out the smooth petrol V6 to give stronger low-down performance, while the CVT transmission means relaxed progress as long as you don't rev the engine too hard. Already strong refinement is boosted by the electric element, and the relatively low CO2 emissions of 145g/km mean the SUV should be fairly cost-effective to run.
Advance trim has loads of kit including LED lights, sat-nav, an upgraded stereo, climate control, parking sensors and heated leather seats – and with only 30,000 miles on this example, it'll all still work.
Aston Martin V8 Vantage
We found: 4.3 (2007/07-reg, 69k miles)Price new: £82,157Now: £26,995Engine: 4.3-litre V8, 375bhpEconomy: 16mpgCO2: 358g/kmEuro NCAP: N/A
Following on from the DB9, Aston's V8 Vantage widened the range and used the same aluminium architecture in a more compact footprint to offer a genuinely talented rival to the Porsche 911.
Early models use a 4.3-litre V8 engine, and the sports car soundtrack matches the superbly sharp styling. While the interior shows the Vantage's age, the level of involvement from the engine, box and sweetly weighted steering – particularly in a manual car – help make this performance coupé a superb used buy.
Porsche Cayenne
We found: GTS Tiptronic S (2013/13-reg, 67k miles)Price new: £68,172Now: £29,500Engine: 4.8-litre V8, 414bhpEconomy: 26.4mpgCO2: 251g/kmEuro NCAP: N/A
For some Porsche fans the Cayenne is a contentious car. However, it has underpinned the firm's financial success – and for good reason, because it's a fabulous SUV. That makes this second-generation GTS a great used buy, at just over 40 per cent of its new price.
It features a muscular 4.8-litre V8 that delivers 414bhp to all four wheels through a smooth automatic transmission. The Cayenne rides well enough given the sporty spec, while there's more dynamic ability than you'd expect to go with the luxury and style.
Audi RS 6
We found: Avant 5.0 TFSI quattro (2008/08-reg, 78k)Price new: £77,730Now: £20,990Engine: 5.0-litre V10, 572bhpEconomy: 20.2mpgCO2: 333g/kmEuro NCAP: N/A
Audi's second-generation RS 6 represented a real leap for fast wagons. The brand strapped two turbos to its 5.0-litre V10 to boost power to 572bhp – a huge figure back in 2008. With a six-speed auto and 4WD, the car could cover 0-62mph in only 4.6 seconds. Given that you could do this with a full load in the 565-litre boot and carrying four passengers proved the RS 6's versatility.
Just be prepared not to meet the claimed 20.2mpg economy if you use all the performance – but at least the V10's lovely soundtrack will keep you happy.
Chevrolet Corvette
We found: C6 6.2 V8 (2008/57-reg, 55k miles)Price new: £60kNow: £25,900Engine: 6.2-litre V8, 424bhpEconomy: 21.2mpgCO2: 316g/kmEuro NCAP: N/A
The Chevrolet Corvette wasn't a big seller in the UK, which is why it's our joker here. However, the US coupé has incredible charisma thanks to its big V8 and individual styling compared with European rivals.
It costs more here than in America – but a decade on it's now more affordable for those wanting an alternative sports car. A lack of main dealer network means you'll need to get a specialist to service it.
Mercedes E63 AMG Estate
We found: E63 AMG Estate (2013/63-reg, 35k miles)Price new: £75,590Now: £26,495Engine: 5.5-litre V8, 549bhpEconomy: 27.7mpgCO2: 237g/kmEuro NCAP: 5 stars (2010)
Picture the scene. You've just cut back an unruly hedge in your garden, or cleared out the garage, but realised the local tip is about to shut. You're probably wishing for a Mercedes E63 AMG Estate, because it's about as fast as you can go with a full load on board.
You can now pick up a 63-plate model for less than half its new price, which is great value for a 549bhp missile with a gigantic 1,950-litre boot. It's not the most economical choice, and the ride is a little firm, but for many people, those will be minor details that its practical muscle-car charm outweighs.