The best new cars for under £200 per month
There are hundreds of new cars that cost less than £200 per month. These are the best on the market right now
Car finance deals have brought nice shiny new cars within the reach of millions of people, and it is in this article we will look at the best new cars for under £200 per month. While not necessarily less expensive than buying outright in the long term, monthly instalments help spread the cost of motoring over a long period of time.
As car manufacturers are in the business of selling cars, you should always be able to find a deal which suits your needs, whether that be for a two-seater sports car, hot hatch or SUV. There is of course a skill to negotiating, especially when it comes to working out the initial deposit, monthly repayment rate and optional final payment, but provided you are willing to haggle, most dealers should knock some money off for you. As a wise man once said, 'he who dares wins Rodney'.
Those wanting low monthly repayments will need to be prepared to put more into the initial deposit, but be careful not to over stretch your finances as it is all too easy to get swept away and sign for a car you can't necessarily afford. Another thing to note is dealer interest rates, which affect your expenditure further down the line.
You also need to consider that at the end of your PCP finance plan, the vehicle won't belong to you. You'll have the choice of buying it outright for a fixed sum agreed in advance with the dealer, but if you don't want it then you'll simply hand back the keys. So think carefully about whether you're using the deal to take full ownership of the car, or whether you just want access to it temporarily before moving on to a newer model.
• How to get the best finance deal on your new car
With that in mind, do take a look at the aim-to-pay sums that we've calculated alongside sister site Buyacar.co.uk. They should give you a realistic target to aim for when haggling over the price, and if your dealer can't match our figure, Buyacar.co.uk have their own range of deals and financial incentives which could save you some money…
You'll find our list of top cars for £200 a month or less to the top left of the page or below... 
The best new cars for under £200 per month 2018
SEAT Mii - £169 per month
SEAT is trying hard to make the Mii more desirable than its near-identical Volkswagen up! and Skoda Citigo cousins with a generous £1,600 deposit contribution. In FR-Line trim, the city car features sportier suspension and 16-inch alloy wheels as standard. Do note the higher-than-average APR the brand is charging on its urban runabout, though. 
Model: SEAT Mii FR-LineMonthly payments: £169List price: £11,830Aim to pay: £9,995Deposit: £559Deposit contribution: £1,600Instalments: 47APR: 6.39%Optional final payment: £3,383Total to pay: £11,885
Skoda Citigo - £175 per month
The Skoda Citigo shares much of its style and tech with the SEAT Mii and all of its practicality, efficiency and fine driving traits. Yet the Citigo SE L is slightly better value, costing £175 per month on a PCP, over just three years. Skoda's deposit contribution is lower than SEAT's, but its APR rates are cheaper.
Partnership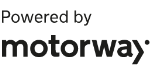 Need to sell your car?
Find your best offer from over 5,000+ dealers. It's that easy.
Model: Skoda Citigo 1.0 (74bhp) SE L Greentech 5drMonthly payments: £175List price: £11,410Aim to pay: £10,400Deposit: £1,000 Deposit contribution: £1,500Instalments: 35APR: 5.9%Optional final payment: £3,907Total to pay: £11,022 
Hyundai Kona - £195 per month
The stylish Hyundai Kona is a refined cruiser with plenty of toys. Choose the SE model for the seven-inch touchscreen and smartphone connectivity, and Hyundai will stump up a £1,500 deposit contribution. Repayments will be £195 for a three-year PCP term. 
Model: Hyundai Kona 1.0 T-GDi 120PS SEMonthly payment: £195List price: £17,745Aim to pay: £16,250Deposit: £3,549Deposit contribution: £1,500Instalments: 36APR: 4.9%Optional final payment: £7,168Total to pay: £17,721
Vauxhall Adam - £198 per month 
The Vauxhall Adam targeted a style-focused audience, in a similar fashion to the MINI and Fiat 500, and while it hasn't achieved the same massive levels of success of its rivals, the Adam still offers buyers a relatively good option. One of the most appealing aspects of the Adam is the wide range of personalisation options available, meaning there should be something for everyone. 
Model: Vauxhall Adam 1.2i 3dr EnergisedMonthly payments: £198List price: £15,140Aim to pay: £13,020 Deposit: £2,250  Deposit contribution: £1,600Instalments: 36APR: 4.2%  Optional final payment: £5,191Total to pay: £16,193
Dacia Duster - £199 per month 
An all-new Dacia Duster will arrive later this year, which explains  why the company is offering £1,200 towards the current model. Even with a replacement in sight, the current Duster is still very desirable. The dCi 110 is very economical, while mid-spec Lauréate trim brings 16-inch alloy wheels and safety kit such as emergency brake assist. The SUV is practical as well, plus cheap to tax and insure. Put together a modest £1,034 deposit, and you'll be able to afford the Duster for less than £200 per month. 
Model: Dacia Duster dCi 110 Lauréate 4x2Monthly payment: £199List price: £14,495Aim to pay: £13,795Deposit: £1,034Deposit contribution: £1,200Instalments: 36 APR: 4.9%Optional final payment: £6,491Total to pay: £14,689
Renault ZOE - £199 per month
A whopping £5,245 cash injection from Renault on top of the £4,500 Government plug-in grant makes the ZOE seriously affordable. If you can muster a £2,599 deposit you could be driving the EV supermini in Dynamique Nav trim for less than £200 a month. This includes kit such as sat-nav and parking sensors, on top of keyless entry, as standard. Opt for the final payment and you'll seriously undercut the cash retail price.
Model: Renault ZOE Dynamique Nav R90 ZE 4.0 Monthly payment: £199List price: £18,170 (inc. Govt. grant)Aim to pay: £11,999Deposit: £2,599Deposit contribution: £5,245Instalments: 36APR: 4.9%Optional final payment: £4,248Total to pay: £14,011
Fiat 124 Spider - £199 per month
Sharing much of its tech with the excellent Mazda MX-5, the 124 Spider offers more style over the Japanese roadster with little sacrifice in performance. The 1.4-litre petrol motor still likes to be revved, and the chassis is playful and fun; the interior is nicer, too. Fiat will throw in a generous £3,000 deposit contribution, and thanks to very low 1.5 per cent APR finance, you'll pay just under £200 per month for three years.
Model: Fiat 124 Spider Classica 1.4Monthly payment: £199List price: £21,050Aim to pay: £20,449Deposit: £2,990Deposit contribution: £3,000Instalments: 36APR: 1.5%Optional final payment: £8,453Total to pay: £18,607