Best insurers: 30-21
These mid-table finishers have room to improve, according to their customers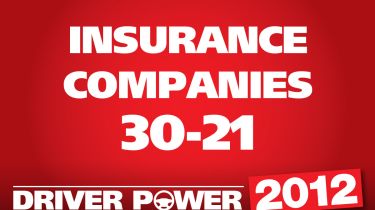 30. Swiftcover 
Overall rating: 73.82%97.7% would renew their current policy
It's the same old story for Swiftcover – great prices and poor service. You ranked the insurer close to last here for communication and the helpfulness and attitude of staff. You thought it was pretty slow to settle claims, too. And yet 98 per cent of customers said they would buy another policy from the company. It's not hard to see why – Swiftcover scored an impressive 10th for value, although this was slightly down on last year's seventh-place rating. Still, it's clear it could be challenging the very top of the table if it improved its customer service.
29. AA 
Overall rating: 73.89%93.1% would renew their current policy
Another poor result for the UK's biggest breakdown operator. The AA has hovered just outside a mid-table ranking for the past six years. It's not that the company is doing anything particularly wrong, it's just that it's not getting much right. And the fact that customers have given the AA its lowest marks for value for money and overall service shows you expect far more from a brand that is meant to be on the side of the motorist. We'd like to see it make a big push in improving the value of its service to finish in the top 20 next year.
28. Sheilas' Wheels 
Overall rating: 73.99%93.6% would renew their current policy
We were expecting Sheilas' Wheels to be breaking into the top 10 in 2012. The company has been one of the rising stars of Driver Power for the past few years, shooting up from 29th in 2009 to 12th in 2011. But a huge 16-position drop makes it the biggest faller this time round – and undoes all the hard work of the past three years. Value for money is still Sheilas' Wheels greatest strength, but while you ranked it eighth in this category last year, it could manage only 19th in 2012. Its mark for communication has fallen much further, from 12th to 30th.
27. Bell Direct 
Overall rating: 74.03%95.5% would renew their current policy
Bell is a subsidiary of Admiral, and offers a black box-style telematics policy that tracks how each customer drives and adjusts their premium to reflect how safe they are. The company has scored well for value for money in recent years, but customers have been less impressed with prices in 2012. Add a big fall in its score for overall service and poor marks for its speed in settling claims, and Bell drops well into the lower half of the table. The only silver lining is that drivers are still relatively satisfied with the helpfulness and attitude of staff.
26. RAC 
Overall rating: 74.24%92.7% would renew their current policy
The RAC will be delighted to have finished above arch-rival the AA, but there's not much else to celebrate here. Driver Power has expanded to 40 insurers this year, so there is a lot more competition, but 26th is stilla disappointing result. In 2007 and 2008, the RAC was one of Driver Power's top 10 insurers, and it's just about clung on to the top 20 until this year. Lowest marks were for helpfulness and attitude – traditionally a strength for the RAC – so the company needs to focus on its customer service.
Partnership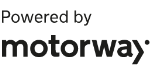 Need to sell your car?
Find your best offer from over 5,000+ dealers. It's that easy.
25. Privilege 
Overall rating: 74.77%92.3% would renew their current policy
A decent result for Privilege, which moves up three places into a mid-table position. It's improved marginally on its scores last year in every category, increasing its value for money ranking from 30th to 26th. But you were most impressed with the company's ability to settle claims quickly. Even so, most of Privilege's marks are below average, and it needs tomake big improvements to customer service and prices before it will be able to break into the top 20. Still, 2012 has definitely been a positive step forward for the brand.
24. AXA 
Overall rating: 74.81%92.8% would renew their current policy
Over the past few years, AXA has been yo-yoing up and down the Driver Power chart. It followed up a dismal 31st position in 2010 with 20th in 2011. This was a great result, and could have been much better had the company not been held back by a 29th place finish for value. It's improved in this respect in 2012, but hasn't maintained its customer service levels, with lower scores for communication, helpfulness and attitude and overall service. A top 20 finish for AXA's speed in settling claims is the only ray of light in this otherwise disappointing result.
23. Aviva 
Overall rating: 75.22%94.5% would renew their current policy
An excellent performance from the company formerly known as Norwich Union. Aviva has improved on 2011 in every single category, and picked up a particularly impressive 15th place for its speed in settling claims – that's its first top 20 finish ever. It's fantastic to see the company climbing six positions up the chart, as it's consistently been ranked among the worst insurers in Driver Power over the past seven years. Times are clearly changing, and if Aviva can maintain this level of improvement it could break into the top half of the table in 2013.
22. Highway 
Overall rating: 75.26%92.6% would renew their current policy
Highway is a subsidiary of Liverpool Victoria, and makes its debut in the Driver Power chart with a respectable 22nd position. That puts the company ahead of a raft of more established, bigger-name brands. You can see at a glance what Highway's main strength is – it's picked up a very impressive 15th place for value for money. In fact, it would have finished far higher up the chart had it not been held back by low scores for communication and speed in settling claims. It wouldn't take much for Highway to be competing for a top 10 spot next year.
21. Tesco 
Overall rating: 75.39%91.9% would renew their current policy
It's been a rough ride for Tesco's automotive businesses. Its used car arm was closed down this year and the insurance company hasn't been able to hang on to its top 20 position in Driver Power. This is more down to rivals improving than anything the supermarket giant has done. Its score for communication is up from 27th in 2011 to 22nd, plus it picked up decent marks for value for money and speed to settle claims. If staff had been more helpful, Tesco may have been 17th again in 2012 – there's something to work on for next year.