Best insurers: 10-1
The best insurance companies as voted for by 29,000 motorists in our Driver Power Survey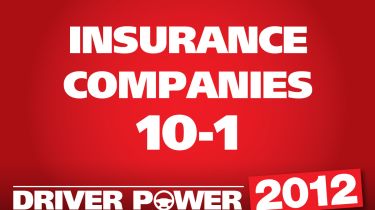 10. Marks & Spencer 
Overall rating: 78.09%96.6% would renew their current policy
A typically strong performance from one of Britain's favourite high street brands. Top 10 finishes for value and speed to settle claims are very impressive. But it's disappointing to see Marks & Spencer's rating for helpfulness and attitude has slipped from 11th to 14th. It may be a minor fall, but we expect better from a company that takes such pride in its customer service. Despite this, it has held on to its top 10 spot for another year. Bosses will need to brush up on customer service to ensure M&S can defend its position in 2013.
9. Co-operative Insurance 
Overall rating: 78.40%94.4% would renew their current policy
This is the fourth year in a row in which Co-operative Insurance has secured a top 10 Driver Power finish. Over the past 12 months, the company has made a big effort to stay ahead of the competition. It was one of the first insurers to offer black box-style telematics equipment in a bid to keep prices low for safe young drivers. Yet even though customers have been blown away by the speed at which the Co-op settles claims, in other areas scores have declined slightly since last year. That's seen it fall two positions to ninth.
8. SAGA 
Overall rating: 79.47%95.7% would renew their current policy
We were convinced SAGA was going to put in an impressive performance in 2012 after slipping out of the top four for the first time ever in 2011. But it looks as though the fight may have gone out of the over-50s specialist. A fall of three places makes even its residency in the top 10 look tenuous. You've marked SAGA down in all categories compared to last year, but its most damaging rating was a 12th place finish for its speed in settling claims. Customers expect more – and the company will need to deliver if it hopes to claw its way back into the top five.
7. Liverpool Victoria 
Overall rating: 79.61%97.4% would renew their current policy
Another company that has held a constant presence in the Driver Power insurers' top 10. Liverpool Victoria will be pleased to see that, despite dropping one place, it has managed to finish ahead of SAGA for the first time ever. It's not all good news, though – while seventh position overall is a great result, it could have been much better. Liverpool Victoria's ratings have dropped slightly in each category, and an 11th place finish for its speed in settling claims is unacceptable for a company that would hope to be vying for a top five spot.
6. RIAS 
Overall rating: 81.09%95.8% would renew their current policy
Another upset at the top of the table, with over-50s specialist RIAS dropping out of the top five. It has finished second in Driver Power in four of the past six years, and even when it didn't get the silver medal it collected a bronze. But RIAS couldn't meet its usual high standards this year. While you gave it excellent scores in all categories, rivals are going to greater lengths to impress customers. So although RIAS was rated third in every category in 2011, the best it could manage this year were fifth-place finishes for communication and value for money.
Partnership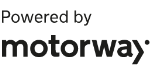 Need to sell your car?
Find your best offer from over 5,000+ dealers. It's that easy.
5. Ageas (formerly Fortis) 
Overall rating: 82.95%98.8% would renew their current policy
Ageas has shot through the top 10 – and past some Driver Power favourites – to take fifth this year. It's the country's third-largest private car insurer and owns a number of other big brands, such as RIAS and Kiwk Fit Insurance. Customers have told us the company has made a huge effort to improve across the board in 2012, and its value rating has rocketed from 11th to fourth as a result. You also tell us it's the third fastest provider when it comes to settling claims. So it's no surprise that nearly 99 per cent of customers said they would buy another policy from Ageas.
4. Frizzell 
Overall rating: 84.58%98.8% would renew their current policy
Last year's silver medallist falls to fourth, yet it's a mark of how strong the Driver Power field is in 2012 that Frizzell's overall percentage score is marginally higher than in 2011. You still rate the company – exclusive to organisations and trade unions – second best for value, but while service hasn't declined, you tell us competitors are making more of an effort in communication, helpfulness and attitude, and service. We can't criticise the Liverpool Victoria sub-brand's fine performance; its rivals just got better. It'll really have to push out the boat to return to the podium.
3. Royal and Sun Alliance 
Overall rating: 84.76%95.7% would renew their current policy
A first-ever podium for RSA. The company has been moving gradually up the chart since coming seventh in 2006 – and the hard work has paid off. A mix of dazzling customer service, low prices and efficiency is behind this fantastic result. Steady improvements in communication, helpfulness and value have seen it leap-frog podium regulars RIAS and Frizzell – and achieve an overall percentage score that would've seen it clinch silver in most years. This is especially impressive considering that RSA's sub-brand, More Than, managed to finish only 32nd.
2. IAM Surety (Adelaide) 
Overall rating: 85.98%94.1% would renew their current policy
Our highest-ranked new entry finishes in an incredible second place. IAM Surety offers cover for paying members of the Institute of Advanced Motorists. The website claims 93 per cent of members will save if they switch from a rival – and the company is clearly delivering on this, as IAM is rated as best for value. Second place ratings for communication, helpfulness and attitude and overall service cement its position above a host of big-name brands, creating one of the closest battles for the top spot that Driver Power has seen in years.
1. NFU Mutual 
Overall rating: 86.74%96.9% would renew their current policy
There can be only one winner in the Driver Power insurers' chart, and for the seventh year in a row it's NFU Mutual. In 2012, the company's value for money rating has dropped to seventh, but it's topped every other category. And NFU doesn't claim to be the cheapest on the market anyway – instead, it's all about providing first-class customer service. While competitors offer impersonal online form filling, NFU invites each of its customers to meet with staff in person at one of its branches. Touches like this make the company simply unbeatable.