Top 10 best Ferraris ever
Sports cars don't come finer than a Ferrari, and we've named 10 of the best from the past 70 years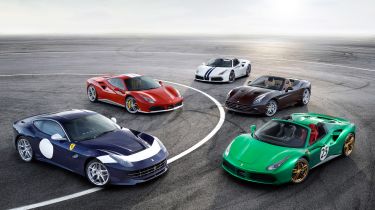 Ferrari is one the automotive world's most evocative names. The Italian car maker is synonymous with motorsport - Formula One in particular – and it has also built some of the world's finest roadgoing sports cars.
Enzo Ferrari founded Scuderia Ferrari in 1929 purely as a racing team, and achieved great success running Alfa Romeo grand prix cars, including a stint as the official works Alfa squad. But Enzo parted ways with Alfa in the late 1930s to build his own racing cars under the Scuderia name. However, after the Second World War, Ferrari needed help raising funds to go racing, so he finally started building road cars to help fund his racing team in the late 1940s.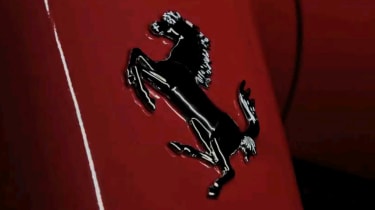 The first road car that Ferrari built with his own name on it was the 1947 125 S. This two-seat, front-engined, rear-drive roadster featured a 1.5-litre V12, and while capacities many have risen, the V12, rear-drive format is one that has remained in Ferrari's line-up ever since.
• Most expensive cars ever sold at auction
Since those early years, Ferrari has established itself as one of the world's most desirable car manufacturers. Its presence in F1 has certainly helped, and the mystery surrounding founder Enzo helped to fuel the mystique of the brand as a whole. But Ferrari's road cars have gone on to gain a towering reputation of their own.
Names like GTO, Dino and California, as well as evocative numbers such as 250, 308 and 512 have gone down in history, while Ferrari's newest cars deliver an exciting driving experience that does the company justice, and make ownership an experience that's recommended to anybody who can afford it.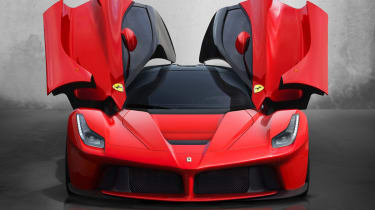 Ferrari has expanded its model line-up over the years to include small mid-engined models like the 308, luxury four-seat grand tourers like the FF and plenty of 12-cylinder supercars including the latest 812 Superfast and the pinnacle of Ferrari hypercar knowhow, the LaFerrari. In recent years the company has also started building bespoke one-off models for well-off customers, while a series of track-only non-competition cars like the FXX are designed to give the super-rich an inside look at how Ferrari develops its performance and racing models.
But which Ferrari models are the ones that define Ferrari and its racing spirit? Here we've compiled our top 10 favourite cars from throughout Ferrari's 70-year production car history.
The top 10 best Ferraris ever
Click the links below or at the top left of this page to find out more about our pick of Ferrari's finest...
Do you agree with our list? Use the comments below to tell us which is your favourite Ferrari from the past 70 years.