Fully electric BMW M cars on the way
BMW admits that all-electric versions of M cars like the M3, M4 and M5 are inevitable, but hybrids will come first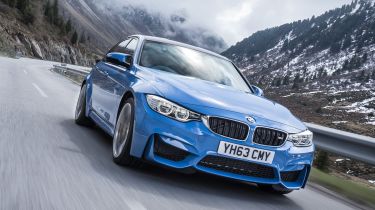 A pure electric BMW M car is 'unavoidable' according to BMW's performance arm boss, Frank Van Meel.
Speaking exclusively with Auto Express at the recent Detroit Motor Show, Meel told us: "It will happen, but the question is when is that going to happen. Currently we still have a power to weight issue with electrification which makes that difficult to fit into a motorsports philosophy."
To help bridge the gap between the M Division's current range of vehicles and a fully electric model, hybrid powertrains will be first introduced to the M lineup. Rather than aim to boost efficient, the system will prioritise performance.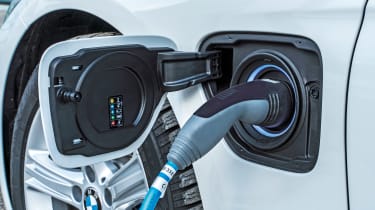 "We already see the stop/start feature coming to M vehicles and the next step is electrification. At the end it will also be pure electric, but it's going to take some time," Meel added. "Of course we are in close contact with the Project i group looking into next generation of cell technologies, electric motors, weight and cooling systems to figure when is the right time to make the next step."
However, Meel ruled out the possibility of a M-developed BMW i8. Despite the two sub-brands working closely together on new technologies, marrying the two together isn't part of the longer term plan. "That wouldn't make sense," Meel told Auto Express. "It's two different directions. M is about uncompromised motorsport, whereas Project i looks into the future and is uncompromised efficiency."
Are you excited about the possibility of electric BMW M cars? Let us know below...