Current BMW i3 to get revamp rather than all-new model
The BMW i3 is entering its seventh year of production, but the electric car will continue to be produced with further updates planned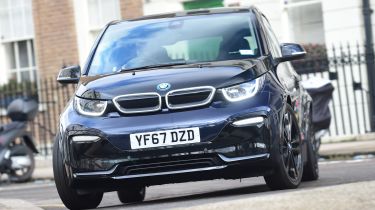 The BMW i3 will last beyond the usual seven-year model cycle and get further updates, according to the boss of BMW i Division.
The electric city car recently received its second battery upgrade, taking the capacity to 120Ah (42.2kWh) and the real-world range to around 160 miles. The latest tweaks came despite the fact that the i3 is entering its seventh year of production - beyond the point where a manufacturer would usually have a successor under development.
However, speaking to Auto Express at the recent Geneva Motor Show, i Division chief Robert Irlinger said the latest battery tweaks would not be the last upgrades in the i3's life - and stressed that the car is not bound by conventional life cycles.
"There is always further potential," Irlinger said, "and we always look to the market and and whether we'll need something - a big update or a small update. But there is more to come. When you're talking about the battery, actually we had quite good feedback from the markets that the latest [120Ah] one is totally fine, if you're using the car normally in an urban area. There is a little bit more coming; you will see something."
He added, "The i cars - the i3 and the i8 - are not comparable with normal BMW cars, which usually have a life cycle of about seven years. With i we will always try something new. Every year we've been selling more. We're still confident with the car, and about its future success. If more people like it, and they keep liking it, why should we drop it?"
Click here for all the latest from the 2019 Geneva Motor Show...