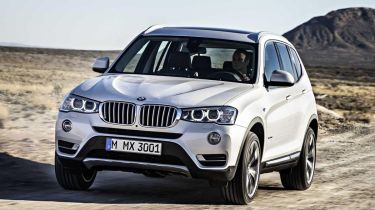 New price: £30,995 - £45,395Average percentage retained: 59.9 per cent
The BMW X3 is a rival for the Range Rover Evoque, a top scorer in this list of slowest depreciating cars, and although it can't match the Brit for residuals it still manages a very healthy top 10 finish. The smart interior and practical body style are part of what makes the BMW X3 so desirable for used buyers.
The excellent range of engines means its an efficient family car too, and the comfortable ride means it's a great cruiser, even if it's boot the best off-road.