BMW and Toyota team up for new sports car
BMW and Toyota have announced plans to co-develop a new sports car, fuel cells, lightweight tech and more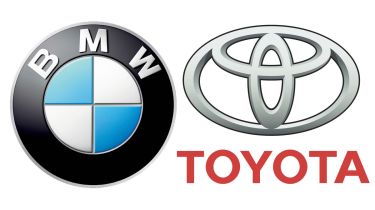 BMW and Toyota have signed a long-term agreement to jointly develop a new fuel-cell system, a sports car architecture and new lightweight material technology. The agreement is a binding extension of a memorandum of understanding signed by the heads of BMW and Toyota in June 2012.
The two firms have also signed a new agreement to collaborate on the research and development of new lithium-air batteries, seen as the successor to the current lithium-ion cells. This extends an initial agreement between BMW and Toyota that dates back to March 2012.
Both BMW and Toyota state: "They are convinced that fuel cell technology is one of the solutions necessary to achieve zero emissions." To that end, the firms have agreed to jointly develop a new fuel-cell stack, a hydrogen tank, motor and battery, with an aim to have cars on the market by 2020.
The agreement is also significant given the size of BMW and Toyota, as the decisions made in terms of standardising the fuel-cell infrastructure could dictate what the rest of the car industry has to use in the future.
Of interest to performance car fans will be a new feasibility study into developing a new mid-size sports car platform. The study will be completed by the end of 2013, with the Toyota model likely to be a car that slots into the range above the GT 86, possibly reviving the Celica name, with a Lexus model also possible.
The sports car architecture is described as "a mid-size sports vehicle." If the sign-off of the new architecture goes ahead, a car could be developed in time for the arrival of the new third generation BMW Z4 in 2015.
The new sports car may also feature advances made by both firms in the development of lightweight technology. BMW already has made progress with Carbon Fibre Reinforced Composites (CFRP) for its Project i vehicles, and the firms have already agreed that this could be used in the new sports car platform.
The second agreement covers the development of post-lithium batteries. The companies will research a lithium-air battery, which the firms claim will have an "energy density greatly exceeding that of current lithium-ion batteries."
Estimates state that an electric car powered by a lithium-air battery of the same size as a current lithium-ion one could boast a five-times greater range.