New Bristol Bullet unveiled: full details and ride in the 370bhp V8 speedster
Bristol Cars reveals its first new model for 12 years, with a 4.8-litre V8, carbon-fibre body and 0-62mph time of 3.8 seconds
British carmaker  Bristol  has revealed its new sports car, called the Bristol Bullet. It's been built to mark the company's 70th anniversary and is powered by a 370bhp 4.8-litre V8 – sales will begin later this year. We've been for a ride in the car too and you can read all about it below.
Only 70 Bristol Bullets will be produced at a price estimated to be just under £250,000. Each speedster is hand-made over two weeks at the company's factory in Chichester, Hampshire, and will only be sold through Bristol's iconic dealer in Kensington. A number of deposits have already been placed by prospective owners both in the UK and abroad.
• Best sports cars on sale right now
 The retro bodywork of the Bullet is crafted from carbon-fibre, while the chassis is bonded aluminium. Bristol claims a kerbweight of just 1,100kg, despite the 370bhp V8 under the bonnet – 0-62mph is claimed at 3.8 seconds and the top speed is limited to 155mph. 
The powertrain and running gear is manufactured by BMW and "finished" by Bristol. This includes the naturally-aspirated 4.8-litre V8 engine powering the rear wheels – found in the previous-generation BMW X5 – plus the ZF six-speed manual or automatic gearbox. The bonded aluminium chassis features Multimatic coil-over suspension, while the brakes are supplied by AP Racing. 
At 4.2m long, 1.86m wide and a 1.2m tall the Bullet shares a similar footprint with the new Porsche 718 Boxster – but it has no roof. The leather-lined cabin with machined metal switchgear might look traditional at first glance, but the Bullet features modern tech such as a touchscreen with WiFi connectivity, digital radio and smartphone connectivity. Bristol also claims there will be lots of scope for personalisation.
Designed by an unnamed Italian design house (rumoured to be Pininfarina) the Bullet is heavily inspired by a mysterious 1966 prototype sports car Bristol never put into full production. The Bullet name was first used by the British manufacturer 100 years ago on a WW1 fighter plane –Bristol's car division was founded in 1945, and 'Project Pinnacle' (which spawned the new Bullet) came to fruition in 2015. 
When the manufacturer was saved from administration by UK-based Indian businessman Kamal Siddiqi in 2011, work began on building the new Bullet. Bristol's Director Noamaan Siddiqi calls it 'a modern-day reinterpretation of a classic'. 
"We are now in the habit of making cars again and don't want to stop," Siddiqi told Auto Express. "We will make money from each Bullet we sell, this is not a vanity project". 
Bristol has plans beyond the Bullet, too. The Siddiqi family also owns transport research firm Frazer-Nash, and plans to expand Bristol's range using range-extending hybrid tech adapted from the firm's petrol-electric Metrocab and buses. The Bullet, Siddiqi claims, will be the last Bristol with a V8 engine before a new hybrid GT car arrives by the end of the decade.
Bristol Bullet passenger ride
At the launch of Bristol's big return to market, we were able to take a short passenger ride in the Bullet with Bristol's Noamaan Siddiqi in the driver's seat. Noamaan was heavily involved in the project from start to finish, and speaks with the passion of someone who's heavily invested in it.
Partnership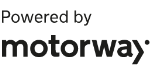 Need to sell your car?
Find your best offer from over 5,000+ dealers. It's that easy.
From the outside, the Bullet feels of impressively high quality for a pre-production prototype, but its inside where some quality niggles need to be ironed out. There's some rough edges on the doors and dash, while the infotainment screen didn't work yet. Some body flex is apparent on the move but larger bumps don't unsettle it as much as you may think – it jumped over some large speed humps with ease.
The star of the show is the engine, predictably. With no roof you're instantly exposed to the V8's burble, which Noamaan described as "loud but not obnoxious".  We didn't get above 30mph on our passenger ride, but torque delivery felt extremely strong, too. Provided Bristol can ensure a quality finish consistent with a £250,000 car, the Bullet could become a collector's hit. 
Could the Bullet be the start of a brave new future for Bristol? Give us your verdict in the comments section…