Best ceramic coatings 2022
Which paintwork product will protect and survive best in our test?
The car care world has its fair share of must-have tech that goes as quickly as it arrives, but the latest hot ticket, ceramic coatings, looks like it's here to stay.
We last tested these in 2020, with the report running early in 2021 when new ceramic products were regularly hitting the shelves. That rush may have slowed, but it has by no means stopped, and all the major manufacturers have one solution or more in their ranges. Ceramic coatings can be applied to various surfaces, but here we're focusing on paintwork.
Last time out, with a few exceptions, the trade-off was between preparation and durability. The more time you spent perfecting the surface and applying the coating, the longer it lasted. Does this rule still apply after more than 18 months of development? We applied 23 products to a scrapyard bonnet to find out.
How we tested them
You buy a ceramic coating because you want it to last longer than a conventional wax, or the same amount of time but with less effort. We ensured our bonnet was clean and free from waxes and previous coatings, then applied each product to the maker's instructions, rating ease of use. We checked what you got for your money and focused on durability by regularly checking for beading over six months.
Verdict
Sonax's coating performed best, but the Shelby ran it close. Opti-Gloss was the best of the rest during our six-month test.
Sonax Profiline Ceramic Coating Evo
Shelby Ceramic Coating
Pure Definition Crystal Opti-Gloss
Reviews
Sonax Profiline Ceramic Coating Evo 
Price: around £95
Rating: 5 stars
Size: 100ml Prepare, 75ml Basecoat, 40ml Glosscoat
Contact: sonax.co.uk
The dilemma for ceramic coating producers is to balance durability with the demands of professional application. Clumsy DIY application can be expensive to put right, and this kit from Sonax is about as close as it gets to a pro kit. 
There's a preparation solution plus base and top coats, and while it's not cheap, the results are impressive. The Sonax was a clear winner in the beading tests by a sufficient margin to overcome the time-consuming application.
Shelby Ceramic Coating 
Price: around £30
Rating: 4.5 stars
Size: 50ml   
Contact: cslshelby.com
Our previous winner has to settle for the runner-up spot. It's still a top performer, though, with a clear gap to the next best for beading. 
It's a more accessible product than our winner, with an initial outlay of £30 and a relatively easy wipe on, level with a damp cloth and buff application. But you need to provide your own degreaser and cloth, although you do get an applicator pad. If the Sonax is a step too far, this is a highly effective alternative.
Pure Definition Crystal Opti-Gloss
While rivals put their ceramic credentials front and centre, Pure Definition is much more coy. The only reference is that it uses the same technology as its ceramic coating for glass, which earns it a place here. Whatever the formula is, it's more than a match for the coatings here. 
Partnership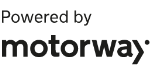 Need to sell your car?
Find your best offer from over 5,000+ dealers. It's that easy.
You get an applicator block and cloth covers to apply the spray to clean paintwork. It doesn't match our top two products, but it was clear of the next best and is more accessible in terms of effort and cost.
GYEON Q2 Pure EVO 
Price: around £60.00
Rating: 4.5 stars
Size: 30ml Pure Evo, 100ml Cure
Contact: polishedbliss.co.uk
We're back at the more professional end of the market with this Gyeon kit. It recommends claying, paint correction and degreasing before insisting on using a strong degreaser and its Q2M Prep to strip off old coatings and waxes. 
Pure goes on with the supplied applicator and then needs Cure applied an hour later. The latter can be used as a top-up too. It was effective and clearly still working at the end of our test, but wasn't the most user-friendly.
Autobead Ceramic Quick Detailer  
Price: around £17
Rating: 4 stars
Size: 500ml
Contact: autobead.com
This is our pick of the spray-and-buff ceramic sealants for those people who don't want the expense or effort of the more professional options. 
It's designed more as a top-up for existing coatings or waxes, but we found it worked well as a standalone product. Spray on to the panel and a microfibre, then wipe on, before buffing with a second cloth. While it's quick and easy, beading started to slow after around six weeks. But it remained visible to the end.
Angelwax Enigma Legacy 
The Scottish producer adds a titanium twist to this ceramic coating, which has been designed for easy application by an enthusiast. Paintwork must be clean and degreased before applying the coating using the supplied block and suede cloths. 
It must be left to cure for a few minutes, depending on the temperature, before any excess is wiped off. A dip in performance mid-test compared with its rivals hurt its overall score, but it rallied as others flagged and was working at the end. 
Buy now from The Ultimate Finish
Scholl C-ROCK  
Another from the professional end of the market, with a hardness rating of 9H (think of pencils to get an idea of the grade). It recommends polishing to avoid trapping imperfections in the coating and cleaning with its Sealing PrePare.
There are suede cloths to apply the coating before curing and wiping smooth. Ideally, it should be left for 24 hours before the car is used. Scholl worked throughout the test but not by enough of a margin to overcome the price and fiddly application.
Autoglym Rapid Ceramic Spray 
Price: around £16
Rating: 4 stars
Size: 500ml
Contact: autoglym.com
While many items have gone up in price, Autoglym has reduced this easy-to-use ceramic spray from £19.99 to £16. This helps secure its place in the top 10, combined with its quick application. 
A thorough clean with a clay or fallout remover is the only preparation required before the formula is sprayed on to wet or dry paintwork. It is then buffed to a shine. Autoglym promises three months of protection from Rapid Ceramic Spray and it achieved that in our test.
Smooth Egg Platinum Liquid
We're not entirely sure if this counts as a ceramic coating, because there's no mention of it on the limited English instructions on the primarily Japanese packaging. 
It's a blend of four polymers and is Smooth Egg's top-of-the-line water-based sealant, and it can be used on its own or to reinvigorate quartz or ceramic coatings. It works much like others here and is sprayed on to clean, decontaminated bodywork before being buffed. We saw just under the three months of promised protection.
Buy now from The Detailing Shack
Car Gods Aion Ceramico Pro Ceramic Coating
Price: around £100
Rating: 3.5 stars
Size: 50ml  
Contact: cargods.com
To make the most of your £100 outlay and get the promised three years' protection, you need to extensively prepare the car with pre-wash, snow foam, shampoo, fallout eliminator, clay, tar remover, degreaser, compound for scratches and a further grease removal. That's a major further investment if you don't have the products already.
Beading was among the top performers, and while price and that extensive prep count against it, Aion completes our top 10.
Armor All Shield +Ceramic Coating 
Price: around £13
Rating: 3 stars
Size: 500ml
Contact: armorall.eu
Applying a ceramic coating doesn't get much easier than with this latest version of the Shield brand, which shook up the coating world when it was first launched a decade or so ago. 
The coating can be applied on to clean, wet paintwork, spread with a damp cloth and then buffed dry with a second microfibre cloth. It can't match the impact of that first Shield product, but as with similar rivals, it was good up to the three-month mark.
Turtle Wax Hybrid Solutions Spray Coating
Price: around £15
Rating: 3 stars
Size: 500ml  
Contact: turtlewax.com
The US producer was one of the first to embrace ceramics and has since developed a wide range of products that use it. These include wax, wet wax, leather cleaner and car wash. 
For this coating to work best it needs clean, decontaminated paintwork before spraying and buffing. Apply a second coat for 12 months of protection. Our single application was good for just under three months, which is par for the course for the spray-and-wipe options.
Now read our list of the best car waxes and sealants...