Bad Brexit deal could see cars pulled from UK showrooms
Some manufacturers could decide not to sell models in Britain if the Government fails to secure the right Brexit deal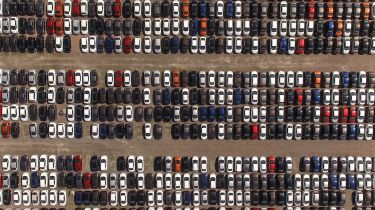 British buyers could have fewer cars to choose from in showrooms in future after we leave the European Union.
According to Society of Motor Manufacturers and Traders chief executive Mike Hawes, if the Government fails to secure the right Brexit deal, some manufacturers may simply opt not to sell certain models in the United Kingdom.
• UK car industry production down for third month in a row
Central to this scenario would be a realignment of the car homologation, or certification, process. Currently whole vehicle type approval in the UK is carried out by the Vehicle Certification Agency based around European Commission directives. But with the Government embarking on negotiations to manage our departure from Europe, the industry is waiting to see what this means for the homologation process – and what the repercussions might be.
Explained Hawes: "In terms of Brexit, on a regulatory viewpoint it is important we maintain a common approach with the rest of Europe.
"We want a harmonised standard across as many markets as possible. The more diversity there is the more cost there is and the less likely manufacturers are to invest in homologating a vehicle for an individual market, especially if, globally, it's a small market." Although 2.7million vehicles are sold in the UK each year, this is a fraction of what is sold in the EU and USA.
Continued Hawes: "If you don't have a seat at the table and you have to set your own rules and regulations, which are significantly different, this will add cost to the industry.
"Any particular brand might look at the cost and ask the question: Is it worth making a car for the UK? If you want to maintain consumer choice, I would argue that we would have to stay harmonised [with what Europe is doing].
"Makers will look at the cost of homologating a vehicle for the European market, a market of 17 million vehicles and it makes sense – you can offset that investment over here for the sake of 10,000 vehicle sales."
• Brexit fallout could add £2,300 to UK car prices
Hawes cited the US as an example, where some small volume manufacturers choose not to export because of the prohibitive costs of gaining type approval.
While there is no suggestion some brands will pull their entire ranges from Britain, individual models may be under threat in a worst-case scenario.
Hawes concluded: "If you are going to have a different regulatory framework, manufacturers are going to have invest time and money approving a vehicle to that regulatory standard.
"They will have to make the decision is it worthwhile given the number of sales they will attract."
Do you think manufacturers would really pull certain models from the UK? Let us know below...