Car art: automotive brochure artwork that defined an era
Automotive artist Stan Parsons' paintings filled car brochures before photography took over. We look back at his best work
These days, it's common for car enthusiasts to have favourite photographers whose exploits they follow on social media, revealing insights into the shoots they undertake for car companies and their marketing projects. 
Automotive artist Stan Parsons worked in very different times. One of the best-known and respected brochure artists of the sixties, he was anonymous to the hundreds of thousands of people who appreciated his work.
• Cars over 40 years old to become MoT exempt
Auto Express was contacted by Stan's children Andrea and Mark, 20 years after Stan passed away. They've decided it's time to auction off their father's collection of original sketches and brochures to fellow enthusiasts. The collection provides a fascinating insight into the life of a car brochure illustrator in an era before colour photography pushed art aside as the primary advertising medium.
"Following World War Two, car design grew more adventurous, with aerodynamic curves and new paint finishes which allowed a wider and brighter choice of colour," explains Gillian Bardsley, an archivist at the British Motor Industry Heritage Trust who helped us understand why artists like Stan were popular with motor makers. 
"As cars became more affordable and the number of drivers on the road expanded, the 'art' of the sales brochure grew along with the industry," she says. "The use of colour photography did not begin to dominate advertising until the end of sixties, so the two decades following the war became the golden age of the illustrator." 
Stan was born into what his daughter Andrea describes as "a humble background in Walsall" in 1928. She shows us a succession of reports from Edward Shelley school in his home town highlighting their father's artistic excellence, but as with all young men in the immediate post-war era, Stan had to put in a couple of years of National Service at the RAF before he could join a graphic design company in Birmingham and begin his work with the car industry. 
He was clearly good, because in 1958 he upped sticks with his family and moved to London, where he was soon in demand working freelance for the Soho-based advertising industry from his studio in Berwick Street – just around the corner from the Auto Express offices today.
Over his career, Stan turned his hand to brochures for marques from Austin to Vauxhall, and his skills afforded the family a good living. "When he started out, this was state-of-the-art stuff," says Mark. "He was one of the best at what he did." 
Nowadays, we expect brochure images to be Photoshopped to create perfect lifestyle images. Things weren't so different then, Gillian suggests. "Unfettered by the Trade Descriptions Act, an illustrator was free to present the 'aspirational' aspect of car ownership to the potential purchaser by exaggerating the lines," she explains. 
"The practical man and his family, the housewife with her children, the elegant lady, the wild party-goer, the country gent, or the stylish youth with his adoring girlfriend were all offered as roles you might see yourself playing as you took to the road."
Partnership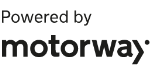 Need to sell your car?
Find your best offer from over 5,000+ dealers. It's that easy.
One of the most evocative images in Mark and Andrea's collection is one Stan produced for the Vauxhall Viva HB, of a happy family gathering around 'Dad's' shiny new car. It's the sort of lifestyle cliché still used in brochures today, and while they were never specifically pictured, Andrea says she can see herself and Mark in her dad's work. And as with all Stan's art, it's underpinned by a level of draughtsmanship that's near photographic, thanks to bright colours, clever reflections and small details like the suspension working mid-corner.
The collection provides insight into Stan's methods, too. Pencil sketches and colour illustrations were used to 'rough out' concepts and ideas before they were turned into brochure images. But Stan wasn't just painting complete cars; as with modern brochures, there was a need for technical illustrations like gearboxes and interior door trims – all part of a photographer's brief today. Yet while studio shoots now last a day or two, Stan perfected his illustrations over several days. 
The arrival of high-quality, affordable colour photography sounded the death-knell for brochure artwork too soon for Stan, says Mark, and sadly his father ended his career unaware of his historic, personal contribution to 20th century motoring.
Rather than letting it gather dust in the attic, Andrea and Mark Parsons have decided to pass some of their father's art to fellow enthusiasts. They will auction it off next year; a mixture of brochures and artworks Stan painted for manufacturers like Vauxhall will go under the hammer, as well as his personal work. 
"Dad continued to paint and draw after he retired, mainly working with pastels," explains Mark. For information on pieces which are for sale, E-mail markiparsons@btinternet.com.
Can you remember the days of painted brochures? Let us know in the comments below...