Traffic lights to be introduced on motorways
M6 and M62 motorways selected in trial traffic light scheme to cut congestion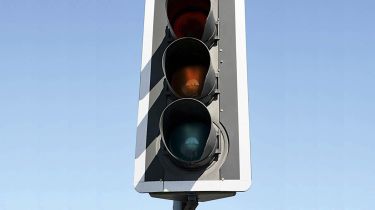 Traffic lights are to be introduced for the first time on UK motorways, as Highways England bosses attempt to combat growing congestion.
The £7million trial scheme is being rolled at the Croft interchange, where junction 21A of the M6 meets junction 10 of the M62 near Warrington, Cheshire. The lights at this link road junction will operate during peak hours.
While traffic lights have existed on motorway slip roads for some years now, this new scheme marks the first time lights have been installed on the motorway network itself. While the UK's 2,300 miles of motorway represent just one per cent of the nationwide road network, they account for 21 per cent of the 323 billion miles drivers travel each year, and motorway traffic was up 30 per cent last year compared to the mid-90s.
Those statistics are borne out by drivers themselves, 61 per cent of whom said in a survey published this month that they felt motorway traffic had become worse in the last year.
• Which is the UK's slowest motorway?
The new scheme will begin in December with the introduction of "variable electronic message boards" between junctions nine and 11 of the eastbound M6. Then, in January, traffic lights at the end of the link roads onto the eastbound M62 will be switched on. Highways England says the scheme will be closely monitored, and "the lights will be controlled to minimise queuing onto the M6."
• Latest live M25 traffic news
If successful, the trial scheme could be rolled out at other motorway link roads in the UK, as transport bosses continue to lower congestion on the UK's road network, which costs the UK economy £9billion each year.
Highways England's Andy Withington said: "Once the system is fully up and running we'll be monitoring its use over a period of up to a year. If it is successful - and we believe it will be - it could well be used on other motorway to motorway link roads across the country."
Do you think traffic lights on motorways are a good idea? Let us know below...