'We're in the midst of a golden age for the car industry'
As 2017 draws to a close, the car industry will change more in the next five years than it did in the previous 100, says Steve Fowler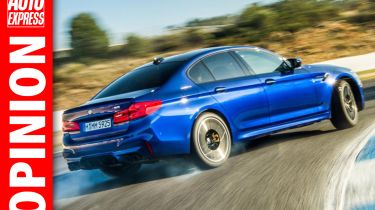 While bad news may seem to be dominating headlines at the moment, there was many good things about the car business in 2017.
It started out with consumer confidence on a high and sales to match, yet finishes with both very much in reverse. But that hasn't stopped this industry that fascinates and excites us in equal measure from delivering some breathtaking new products that have enabled us to fill the pages of Auto Express with some incredible stories.
One thing currently unites everyone who works in the motor industry – the feeling that we are in the midst of a golden age for cars. We all agree that we're going to see more change in the car business in the next five years than we saw in the last 100.
Some might have a fear of change, but it's the innovation in car design and engineering that has always been, and will always be, amazing to watch. And it's great to say that, while electric cars and autonomous driving may seem to be dominating car makers' thinking, real drivers' cars like the BMW M5 that we feature this week are still very much on the agenda. This business is run by people who, very much like us, just love cars. So in spite of the challenges it's an industry in rude health.
And we're delighted to be able to report on it for you every week here at Auto Express. We never take your support for granted and it's a real privilege to be able to bring you the best car news in what – I hope you agree – is Britain's best car magazine.
All that remains for me to do, on behalf of us all at Auto Express, is to send you our very best wishes for the festive period. Our next issue is on sale on 20 December when we can start to look forward to the great things that 2018 has in store for us.
What are you looking forward to in the future of the car industry? Let us know in the comments!