Ian Robertson interview: the Brit inside BMW looks back at his career
Ian Robertson's career takes in Austin Morris, Land Rover, Rolls-Royce and BMW. Here he reflects on it all
How different could some of today's cars have been if, 38 years ago, Ian Robertson had accepted the offer to go and work in mud engineering in Kuwait when he left university? The man who has played such a big part in some of the past few decades' most iconic cars – from the Land Rover Freelander to BMW's all-electric i3 – always had an inkling he'd go into the oil industry with a degree in maritime studies from Cardiff University.
"I lived on the coast in North Wales and had a very strong interest in the sea," Robertson tells us. "I had itin my mind that the sea would play a big part in where I wanted to go. But at the same time I had a big passionfor cars. I was destined to go to Kuwait with a job offer all sorted, then I thought 'I don't want to do this' so applied for jobs in the car industry."
In spite of other offers, Robertson chose Austin Morris and started work on 2 October 1979 as a graduate recruit in the purchasing office at Longbridge. This gave him a good early grounding in what was needed to put a car together on the production line, before getting involved with the paint shops and larger production systems. "It was all the stuff that makes the factory work," says Robertson.
After a few years in purchasing, he stepped into manufacturing with SU Butec – the company that made carburettors, throttle bodies and oil pumps for British Leyland – where at a young age he was managing a plant responsible for 400 workers. "It was edge of the seat stuff, managing the components that went into the engines that then went into the cars," he recalls.
It wasn't long before he was asked back into purchasing and his first executive job, which came with a memorable company car. "I had a red Rover SD1 – my first 'big car'," he tells us with a broad smile across his face. "This was all in 1985 – the year I got married and bought my first house. It was a big year and a good time – I was responsible for purchasing for all the production plants.
"Purchasing is a very interesting field – you touch the insides of the factories, you touch the outsides of the factories, you're involved in all the new product: cars before they hit the streets. You're not only dealing with the day-by-day, but you're dealing with the future."
Robertson was already developing a broad spread of skills through purchasing and manufacturing, as well as dealing with a number of crises as the car industry was going through a period of change. One such issue involved a problem with Maestro bumpers. "We couldn't get the inner and outer parts of the bumper to stick together," Robertson reveals. "The fix involved creating a jig, made on a Sunday afternoon, that had hosepipes in it that when you inflated with air, it pushed the thing together and sealed it."
If that was problematic, fixing an issue with fuel hoses that involved visiting a supplier in Finland and bringing rubber hoses back through Heathrow in his own luggage – all so Montego production could start on time – was a further sign of the ingenuity that was to prove so useful in years to come. "There were moments in time where my career took a step and the company delivered what it had to that were really exciting," he says. "And you can't always explain these things when you ask someone if they'd like to work in purchasing!"
The beginning with BMW
After his second stint in purchasing it was back into manufacturing where he was given responsibility for all engine plants, including the A-Series line, foundries, forges and gearbox manufacturing. And then purchasing came calling yet again in 1991 when he was made group purchasing director for the whole company, which back then included Land Rover. That brand was to prove pivotal in Robertson's career as he was made MD of Land Rover in 1993, shortly before the brand's acquisition by BMW.
Partnership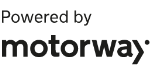 Need to sell your car?
Find your best offer from over 5,000+ dealers. It's that easy.
"I remember going to Munich and my first board meeting to discuss Freelander," he says. "That car was an idea we'd had two-and-a-half years earlier, but we had no money. I'd been in discussions in Finland with the Government, which was going to fund Freelander. The deal was we'd provide the engineering, but they'd make it in Finland.
"Then BMW came along and asked how much it would cost, which was a fraction of what the expected cost was. I went to the board and they agreed that we needed a new paint plant, a new assembly hall, a new body in white structure – the numbers were quite significant. There was more money on the table that day than in the previous 50 years of Land Rover investment."
During a six-year stint as the boss of Land Rover, it became clear that the BMW way was closely aligned with the Robertson way of doing things. As he explains: "You could go around any BMW plant anywhere in the world and they have a standard operating procedure and philosophy of robust manufacturing. And they continue to invest in it.
"If I was to go around many factories in the UK at the time, you'd see leaking roofs and equipment that was out of date and so on. Therefore it never really delivered – they never quite cracked some of the complex manufacturing techniques, while BMW had a deep understanding of that. When we built under the new [BMW] philosophy, we made massive progress. At BMW we are extremely good at analysing things in the deepest sense, to make sure we avoid the risk of failure – we're really good at that."
That was apparent after the crash in 2008 when the newly appointed board member Robertson suggested the tough decision to stop production for a while to avoid an unnecessary stock build-up. BMW came out of thatcrisis in much better shape than many of its rivals.
Move to BMW South Africa
In 1999 Robertson moved to BMW South Africa – a well-trodden path for senior people within the group. "Back then there was a feeling in the country that anything was possible," he says. "Nelson Mandela had been in power for three or four years – he was an icon. Just when I started I was taken to a dinner of business leaders to celebrate Mandela's birthday – and he was coming. I'm thinking 'I can't believe this is happening' and sure enough I was introduced to him.
"We had a nice lunch and then as Mandela was leaving, he came up to me and said: 'Ian – I'm so pleased you've joined BMW South Africa because I think we're going to do good things together.'" Sure enough, a few months later, Mandela called Robertson and asked him to invest in a school in the Eastern Cape. "You're not going to say no, are you?" Robertson admits. "So we built a school – as part of our CSR programme." And it was built to BMW standards.
Robertson threw himself and his company fully into life in South Africa and struck up an unlikely friendship with the then President. He talks of Mandela with a degree of emotion that we haven't seen from him before: "I had many times when I just had a cup of tea with him and he's such a wise guy. Considering his difficult time in prison and oppression and apartheid, he was so optimistic and looking forward."
Mandela clearly influenced Robertson hugely – and, in turn, Robertson was obviously respected by the great man and his family, so much so he was invited to his funeral.
Going up in the world with Rolls-Royce
Five years after arriving in South Africa, Robertson was called back to the UK to run Rolls-Royce. The new factory and Phantom were both already established, but after three MDs in six months and underwhelming sales, Robertson set about working on a new Drophead model. "Phantom was slow progress, but the Drophead was an exciting, emotionally-driven product. It makes you feel good and it made the people in the plant feel good. It brought a level of emotion and the car really took off – as did the mood in the company, the belief and the Phantom took off, too."
Robertson left Rolls-Royce before the Ghost was launched, but his mark is very much on that car. He describes it as "a difficult business case", but it made a difference to the brand. And although Robertson moved to Munich to take up his Sales and Marketing role on the main board of BMW, he remained as Chairman of Rolls-Royce until 2012.
He also had sales and marketing responsibility for MINI, another brand that has meant a lot to him. "A MINI was the first car I was ever carried in as a child and my first job was right by the MINI assembly line with Issigonis still working upstairs. As we came out of the late nineties, the team in Munich had a view that MINI could become a brand. We unveiled the new MINI in 1999 and it really stood out as a MINI. There have been MINIs all the way through my life and now we have a car that lives up to the memories."
The future: electric and autonomous car tech
Although Robertson's near-10-year tenure on the board in Munich has seen continual sales growth alongside an explosion in the group's product offering, it's probably his influence over the brand's electric and autonomous future that will be his greatest legacy. He speaks as passionately about the i project as he does about being behind the wheel of the latest M5, proudly showing me a video of him ably piloting the new car on a circuit. "The i brand was conceived two-and-a-half years before we launched the product," he tells us. "And that took up a lot of my time. Initially i3 was the car – the megacity car – but we had a view that we needed to make electromobility exciting and emotional, so i8 was always in the background. We had the two bookends – the rational urban car and the emotional performance car.
"It was one of those decisions that was an enabler for the future – for example, we wouldn't now have plug-in hybrids across the rest of the range if we didn't have i8." He continues: "Autonomous driving is the next big thing. But it's not the end game, it's how you get there that's going to give us the big opportunities."
So what advice would Robertson give today to a 16-year-old version of himself? He ponders for a while then says: "Did I enter the car industry with a long-term plan? No. Did I enter the industry because I liked cars and thought it would be fun? Yes. Did I think I would be there three years on? Maybe. Did I think I'd go from one department to another? No. But along the way, the message would be to follow your heart and take the opportunities as they arise.
"Never say no is too glib and too general, but be careful when you do – think it through. Often there are things that are hidden – chances that are opportunities and new experiences that build you. Take your chances and follow your heart."
Robertson seems to be retiring somewhat reluctantly from BMW – it has to happen when you hit 60, as he will next year. He leaves Munich soon, moving back to the UK where he'll spend his last six months with the firm working with BMW GB out of a new office in central London.
"The answer to your question is that I'm not going to retire," he says firmly. With a Government that could dearly do with advice from someone like Robertson, to whispers of roles with other existing and upcoming car makers (he used to be a non-executive director of Dyson), one thing's for sure – his influence over our cars will continue for some time. 
Which is your favourite car that Robertson has had a hand in making? Let us know in the comments below.