Vehicle break-ins surge and experts blame sat nav and mobile phone thefts
Official figures reveal almost a quarter of a million vehicles were broken into in one year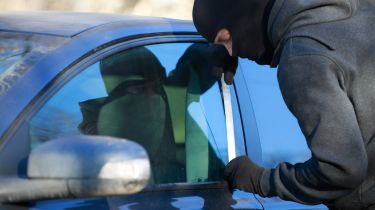 A sharp increase in car crime in Britain has been blamed on drivers leaving valuables on display in cars, as police figures reveal 239,920 vehicles were broken into in 2016 - up from 231,222 in 2015. While 26 of 42 police forces reported an increase over the previous year, some constabularies experienced a 76 per cent increase in break-ins compared to 2015.
Officers in the City of London logged the sharpest rise in car break-ins, while 4,043 cars were broken into in Northamptonshire in 2016 – a 41 per cent increase on the previous 12 months.
• Laws on sat-nav and phone use in cars explained
The figures - revealed by the RAC after a series of Freedom of Information requests – show forces in Wiltshire, Dyfed-Powys and Lancashire also experienced sharp rises in break ins, while there was a four per cent national rise in 2016 compared to the previous year.
Explaining possible causes behind the increased break ins, Mark Godfrey from the RAC, said it was: "possible that drivers have become more complacent about what items they leave on display, perhaps believing items like sat navs are now so commonplace they're not of interest to thieves."
Godard also cited the growing use of mobile phones as sat navs as another potential cause for the increases: "With lots of drivers using their smartphones as sat-navs there is a higher probability of accidentally leaving a phone in a cradle and giving a thief a great opportunity to profit."
Some police forces experienced drops in break ins though, with 19 per cent fewer reports in Cheshire in 2016 compared to 2015, Cumbria experiencing an 11 per cent decline, and 15 of the 42 responding forces reporting reductions. Break ins were also down in 2016 compared to 2013, when 263,574 vehicles were broken into.
Force

2015

2016

Percentage increase
City of London Police

46

81

76%

Northamptonshire Police

2864

4043

41%

Wiltshire Police

1680

2074

23%

Dyfed-Powys Police

446

549

23%

Lancashire Constabulary

5440

6382

17%

Warwickshire Police

1130

1321

17%

Cambridgeshire Constabulary

3318

3860

16%

Cleveland Police

2112

2444

16%

Bedfordshire Constabulary

3408

3937

16%

Northumbria Police

3933

4375

11%

Totals

231,222

239,920

4%
Have you ever been a victim of car crime? Let us know in the comments section below...