Utility companies taken to task over poor road repairs
Department for Transport proposals could see utility companies forced to issue five-year warranties after road works are completed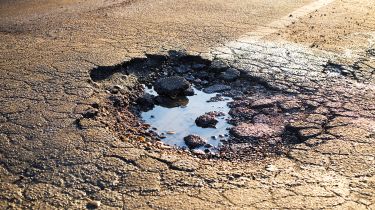 Utility companies could be forced to issue five-year guarantees after they work on the UK's roads, under tough new Government plans.
The proposals would force water, gas, telephone and electricity companies to repair potholes and dangerous road surfaces that manifest five years after roadworks have been completed.
• Risk of pothole-related breakdowns doubles in 13 years
Transport Secretary Chris Grayling called potholes "the biggest enemy" of road users, and launched a consultation into increasing the guarantee on roadworks carried out by utility companies.
The proposals would see the minimum guarantee on roadworks carried out by utility companies raised from two years to five years. This would mean that, were to appear to manifest on a road within five years of it being worked on, the company would be required to come back and fix it.
In addition, the Department for Transport (DfT) proposals would also see new asphalt standards introduced to help prevent potholes forming in the future.
This new asphalt would have a high bitumen content, which would make it easier to compact to the required density and in turn reduce the risk of the road surface deteriorating.
"Potholes are the biggest enemy for road users," said Grayling. "This Government is looking at all options to keep our roads in the best condition.
"Road surfaces can be made worse by utility companies, so imposing higher standards on repairs will help keep roads pothole-free for longer."
RAC head of roads policy Nicholas Lyes said the consultation put forward "a very sensible and welcome idea".
"Utility company roadworks should not lead to an overall worsening of road surface quality," he continued. "While lane rental is also a very positive step to ensuring utility company works don't overrun, the quality of their work shouldn't suffer, so this guarantee should also prevent this happening."
Lyes added that all road contractors working for local authorities should have to provide the same guarantee.
Councils pay out £43 million in pothole compensation
Local councils paid out £43.3 million in compensation over five years for pothole-related injuries and damage, fresh data has revealed.
A series of Freedom of Information requests sent to local highways agencies found 30,893 drivers and 670 cyclists submitted successful claims in the last five years, with authorities paying out an average of £277,707 in compensation over that period. Almost £10 million was spent on legal fees by councils.
The average amount paid to drivers was £841, with cyclists receiving an average of £10,963. The charity Cycling UK, which carried out the research, said higher payouts for cyclists indicated cycling claims were more likely to include a personal injury element.
A total of 156 local highways agencies responded to requests for information, but the total payouts made by councils is likely to be much higher than £43.3 million – not least because agencies in Northern Ireland, Scotland and Wales did not respond to Cycling UK's requests.
The charity also cited a survey that found just 36 per cent of cyclists injured by potholes reported the incident, with most saying complaining to councils about potholes was too difficult.
Partnership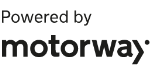 Need to sell your car?
Find your best offer from over 5,000+ dealers. It's that easy.
• How to claim pothole damage for you car
Sam Jones, Cycling UK's senior campaigns officer said: "It's clear more people are being killed and seriously injured while out cycling each year due to years of persistent under investment in our rotting local road networks. The Government should concentrate on fixing the roads we have first before building new ones. Councils need provide enough funding to adopt long-term plans for roads maintenance, rather than pursuing a policy of patching up streets only as they become dangerous."
Government sets £100 million aside for winter pothole damage
The Department for Transport is to pump a further £100 million into the Pothole Action Fund to fix roads damaged by the recent cold snap. 
The money will mean almost two million potholes will be fixed, and follows recent warnings local roads are facing of a "tidal wave of deterioration" that could see one in eight close within a year if vital repairs aren't carried out. The report, from the Asphalt Industry Alliance, found councils are facing a £556 million annual funding shortfall for local roads.
While councils will likely welcome the extra money, some have questioned if it is a significant enough amount. Howard Cox, founder of FairFuelUK said: "This amount of money is a raindrop in the ocean and will not cut it with drivers dodging the deepening grand canyons on our roads."
Of the £100 million announced today, £2.5 million has already been allocated to Devon county council to fix the A379, which was badly damaged by Storm Emma back in March.
The extra cash sits on top of £75 million fed into local roads funding the year, becoming part of the £250 million Pothole Action Fund announced in 2016.
Commenting on the £100 million funding boost for potholes, Transport Secretary Chris Grayling said: "We have seen an unusually prolonged spell of freezing weather which has caused damage to our local roads. We are giving councils even more funding to help repair their roads so all road users can enjoy their journeys without having to dodge potholes." 
Highways England believes autonomous cars could one day report potholes to authorities automatically. Read the full story…