Number of young adults with driving licences falls by 40 per cent
Government-backed study reveals under a third of those aged 17-20 hold a driving licence, down from nearly half in the early 1990s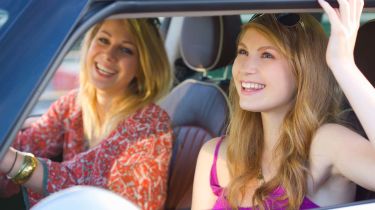 Significantly fewer young adults hold driving licences today than in the early 1990s, a Government-backed study has found.
A meta-analysis of existing research and literature, carried out for the Department for Transport (DfT) by Oxford and Bristol universities, looked into transport trends for those aged 17-29, and found sharp declines in car usage and ownership.
• The best new first cars for young drivers
The proportion of those aged 17-20 holding a driving licence has fallen by almost 40 per cent in recent years, dropping from 48 per cent in the early 1990s to 29 per cent in 2014. Licence rates for those aged between 20 and 29 dropped from 75 to 63 per cent over the same period.
Car usage is also significantly down, with those aged between 17 and 29 taking 36 per cent fewer trips in cars in 2010-2014 compared to the late 1990s.
Those decreases can be partly attributed to changing lifestyles among young people, with those aged 17-29 spending an average of 60 minutes extra at home each day in 2014 compared to 1995.
Young people are also said to be increasingly living in urbanised areas, meaning they have less use for cars due to better access to public transport; the researchers noted there had only been a "small increase in trips per person by public transport", however.
More likely causes for the reduction in car use among young people include "long-term change in the nature of employment" together with "increasing use of ICTs" - information communication technologies, or smartphones and computers. The driving test increasing in difficulty, the cost of driving growing, and young people living with their parents for longer than they used to were also cited as possible reasons.
• Cheapest cars to insure in the UK
Referencing a previous study that warns such downward trends mean we may have reached "peak car" as a nation, the study's authors say this reduction in car use is likely to become the "new norm" in years to come, and that it was "difficult to envisage…earlier levels of car use" returning.
"Many young people", the researchers concluded, "have become accustomed to a lifestyle in which private car use is less central than it has been for previous generations."
The driving test has changed significantly in recent times. Could you pass it again if you took it today?