Could you pass the new driving test?
Would you pass in the new UK driving test? The updated practical test has arrived, we asked three recently qualified motorists to try it
Cars have come a long way in the past 20 years. Electrification is now no longer a niche, vehicles taking over steering, braking and even parking for us is commonplace, as are cabins crammed with screens and tech to get us around traffic and keep us entertained. One thing that hadn't changed much in 20 years, though, was the practical part of the driving test: a learner who passed in 1997 would have faced a near-identical assessment to someone in 2017 - despite rising traffic levels and changes to road laws.
All that has now changed though. In April 2017, the Driver and Vehicle Standards Agency (DVSA) confirmed the driving test in England, Wales and Scotland would finally be improved to take into account new tech and driving habits. The new exam came into force on 4 December 2017, and to find out what it entails Auto Express picked up some L-plates and joined Citroen and IAM RoadSmart for the day alongside three recently qualified drivers.
"The DVSA has made the test far more relevant to real-world driving. It's a step in the right direction," said Richard Gladman, IAM RoadSmart's head of driving and riding standards, and an ex-police officer who specialised in road safety and accident investigation.
Gladman pointed out that the changes came after the Government looked at some worrying road safety stats. Currently, road collisions are the biggest killer of young people, accounting for a quarter of all deaths of those aged 15-19. And many of these collisions occur on high-speed roads like single and dual carriageways, suggesting drivers aren't prepared to drive safely at speed after getting their licence.
As a result, drivers are now examined on a higher proportion of single and dual carriageways, while many of the elements conducted during the test have changed, too. "The biggest change is the increase in the share of independent driving from 10 to 20 minutes," Gladman explained. "This now accounts for roughly half the test and gives examiners a better gauge of how well the learner copes when driving by themselves after passing."
Previously, those taking their test had to follow signs to a given location during the independent driving but now learners are asked to follow a sat-nav. "Most cars today come with some form of sat-nav, be it a phone, portable device or built-in," he added. "They're here to stay, so it makes sense to ensure that learners know how to use them safely and follow their instructions."
But not all are tasked with following sat-nav instructions; one in five will still be asked to stick to road signs. "Manoeuvres that aren't common today have also been removed, such as reversing around a corner," Gladman added. "Instead, drivers will be asked to parallel park, bay-park or then pull up on the right-hand side of the road. These are manoeuvres you're more likely to encounter every day."
To find out if the new test does reflect the real world better, Auto Express enlisted three young drivers, all of whom had qualified within the past 12 months. All three agreed to take the new test to see what difference the changes make. Gladman and Rebecca Ashton, IAM's head of driver behaviour, would act as examiners.
Partnership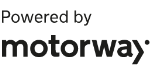 Need to sell your car?
Find your best offer from over 5,000+ dealers. It's that easy.
Before departing, they explained the test route was representative of one the DVSA would use. There were more single carriageways and a large proportion of dual carriageways, plus the usual urban and residential sections.
Is the new driving test harder?
Joel Ellis
Age: 17  Lives: Billericay, Essex  Passed: July 2017Result for new test: Fail
First up was 17-year-old Joel Ellis from Billericay, Essex. Having passed his test just three months ago, Ellis racks up an impressive amount of miles commuting between work, home and college. "I cover roughly 200 miles a week in my 2003 VW Golf," he told us.
As we drove along the country lanes, Joel was asked to show how he'd clean his windscreen as part of the new 'show me, tell me' part of the test. Gladman then asked him to stop in a lay-by, programmed the Citroen C3's sat-nav and told him to follow the instructions.
• Best cars for first time drivers
The route took us on a mixture of dual carriageways, roundabouts and single-lane roads before returning to the test centre, where Ellis was asked to reverse into a bay. The end result? A fail, unfortunately. "You're a very safe driver, but there were instances of the vehicle rolling back when you were coming to a stop," Gladman said.
Joel was more than disappointed. "Definitely not the result I was looking for," he told us. Yet compared with his test just three months ago, he found the new test far better, saying: "The independent driving is much nicer with the sat-nav and the choice of roads was better. It's a far better representation of the driving I do."
Amy Milner
Age: 19  Lives: Leatherhead, Surrey  Passed: 2016Result for new test: Pass
While Joel didn't pass the test, Amy Milner, from Leatherhead in Surrey came back with a more positive result. Although she received five minor faults, she was well below the limit of 15 and made no major mistakes in the 40-minute assessment.
"Her observations were great, she was confident behind the wheel and was a very safe driver," was the verdict from her examiner, Rebecca Ashford.
Amy, 19, told us it took her four tries before passing her real driving test, but having now had her licence for close to a year, she was a far more confident driver. "I was previously nervous with the independent driving part, but now found it far more relaxing," she said. "It's much better with a sat-nav because you can glance at the instructions and voice commands help before junctions. It's a far better test."
It's this change in driver behaviour during the test that Gladman points out is a welcome consequence of the driving test becoming more realistic. "With learners who are less nervous, the DVSA is less likely to assess their test-taking capacity," he explained, "and rather look at whether they are safe drivers."
Sophie Goldstein
Age: 26  Lives: Kingston, Surrey  Passed: October 2017Result for new test: Pass
Sophie Goldstein, a 26-year-old from Kingston in Surrey, had perhaps the best comparison between the current and new test, having qualified just three days before our exercise. "I passed my test on the second try, but today's test I aced," she explained.
Goldstein pointed out the increase in independent driving made sense, saying: "It's far more realistic of the kind of driving I will be doing now I've passed."
Rebecca Ashton sat in during Goldstein's test and said that there were hardly any minors she could have picked out from the recently passed driver.
"Although part of it was to do with me already having my licence, I felt more relaxed with the independent driving. Following signs can be quite stressful, but with the sat-nav there was less to worry about and I had no lapses in concentration," Goldstein told us.
The new 'show me, tell me' questions were also better because Sophie had to conduct them while driving, and she added that getting up to speed on dual carriageways and single-carriageways was a great confidence booster. "It just means learners will be better prepared for the real world," she said.
Do you think you would pass the new test? Let us know in the comments below.
First Cars on Auto Express... 
Everything you need to know about learning to drive, getting your driving licence and choosing your first car...
Learning to drive
Passing your driving test
Getting your first car
For all the latest car news, features, tips and advice, follow Auto Express on Twitter and like us on Facebook...