Toyota boss warns no-deal Brexit should be "avoided at all costs"
Akio Toyoda calls for "unimpaired trade environment" between the UK and the EU to be maintained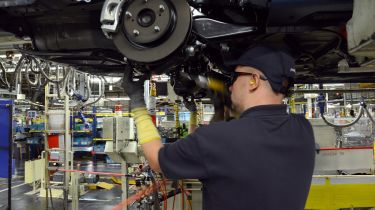 The president of Toyota has said a no-deal Brexit will push up car prices, and cause factories to suspend production.
Speaking in his capacity as chairman of the Japan Automobile Manufacturers Association (JAMA), Toyoda warned "contributions to the economy and employment in the UK and the EU" were at risk if the "unimpaired trade environment" between the UK and the EU were to end.
• European car makers urge Brexit negotiators to avoid no-deal scenario
Toyoda also called for the automobile industry's activities to be based on shared standards, especially with regards to vehicle certification, and said Japanese brands were worried a no-deal Brexit was becoming more likely.
In a statement released by Japan's equivalent to the Society of Motor Manufacturers and Traders, Toyoda said: "JAMA member companies currently operate 14 production plants and 17 research-and-development and design centres across the EU, including in the UK".
Japanese factories based in the EU produced 1.5 million vehicles last year, and employed 170,000 either directly or indirectly. Toyoda said if no withdrawal agreement is reached and any potential transition period is not implemented: "corporate activities and consumers will be adversely affected by the impacts of suspended production activities resulting from failed just-in-time logistics operations, declines in revenue, and revised vehicle sales prices caused by spiralling logistics and production costs."
Toyoda urged UK and EU governments to "make maximum efforts to reach a satisfactory settlement and that a 'withdrawal without agreement' is avoided at all costs."
JAMA's statement follows warnings by the UK's Japanese ambassador earlier this year that a smooth Brexit was vital for the Japanese car industry.
Brexit could force Japanese carmakers out of Britain
The post-Brexit future of Japanese carmakers in the UK has been called into question by Japan's ambassador following a high-level Downing Street summit.
Speaking outside 10 Downing Street shortly after a meeting of 19 Japanese industry leaders, the country's ambassador, Koji Tsuruoka, called Brexit a "high stakes" situation, emphasising the importance of the "continuation of healthy, sound trade relations between [the] UK and [the] EU".
• UK car industry facing 13 per cent rise in costs after Brexit
Tsuruoka warned if favourable post-Brexit trade agreements with the UK and EU were not agreed, Japanese companies were likely to leave the UK.
"The question is whether the arrangements that will be reached between the two sides will allow the Japanese companies to continue to operate in the UK," he said.
Addressing Japan's status as a "major investor" in the UK and the EU, Tsuruoka said the continuation of this was dependent upon business cases: "If there is no profitability of continuing operations in the UK - not Japanese only - no private company can continue operations. So, it is as simple as that."
Japanese carmakers employ thousands of workers in the UK. Nissan's Sunderland plant currently has around 7,000 staff, while Honda has roughly 3,000 at Swindon. A similar number of Toyota staff build hundreds of thousands of cars and engines at Burnaston in Derbyshire, and Deeside in North Wales. With roughly 80 per cent of cars built in the UK exported, however, favourable trade links are vital for these operations.
Partnership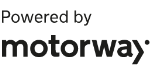 Need to sell your car?
Find your best offer from over 5,000+ dealers. It's that easy.
What effect do you think Brexit will have on the car industry? The SMMT has urged the Government to pursue a 'frictionless' departure from the EU…