EU warnings put post-Brexit UK car manufacturing at risk
Dutch Government cautions businesses that using parts made in UK will impact tax obligations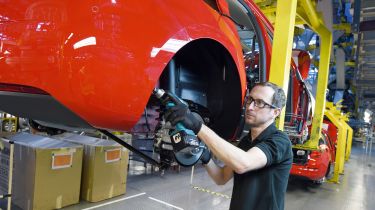 The UK car manufacturing industry is facing fresh challenges from the looming spectre of Brexit, after the Dutch Government warned that companies using UK-made parts will face fresh import tariffs.
In an online Brexit Impact Scan tool, the Dutch government's enterprise agency asks businesses: "Do you want to be less dependent on the British market? Consider focusing your activities on other countries."
Membership of the European Union gives countries the right to free transit of goods under free trade rules, meaning products can be moved from EU country to EU country without facing import or export tariffs.
And while the Dutch service concedes business owners "know how important the UK market is for your sales and profits", it warns that "After Brexit, parts made in the UK no longer count towards this minimum production in the European Union." This detail means goods using a high proportion of UK-manufactured parts will not count as EU products, and will be subject to trade tariffs when transported to other EU countries.
• Motor industry calls for 'frictionless' Brexit
While this advice is presently aimed at Dutch companies, it echoes warnings issued by the EU itself, which has advised that businesses should "treat any United Kingdom inputs as 'non-originating' when determining the EU preferential origin of their goods" after Brexit.
The Dutch Impact Scan also cautions: "You will also have to deal with customs formalities and possibly (longer) waiting times at the border. Take this into account in just-in-time delivery". The car industry relies on a just-in-time manufacturing philosophy, which saves companies stockpiling expensive and unwieldy parts, ordering them instead only as they are needed.
Sky News reports one leading car industry executive as saying "The hard Brexiteers have built a bomb under the UK automotive industry and the EU have lit it." Sky also alleges major UK automotive suppliers are ceasing supply of UK-originated parts for cars being exported to countries covered by EU free trade areas.
The UK car industry, which is responsible for 10 per cent of the country's GDP, exports 53.9 per cent of cars to the EU, and employs almost a million people, has long voiced concern over the impact of Brexit.
Mike Hawes, chief executive of the Society of Motor Manufacturers and Traders (SMMT), previously warned border delays and trade tariffs could add up to 13 per cent to UK manufacturing costs. A group of cross-party MPs from the UK government's Business, Energy and Industrial Strategy (BEIS) Committee, meanwhile, has advised it considers Brexit offers "no advantages" to the UK car industry.
UK car industry faces 13% rise in costs after Brexit
Manufacturing costs for new cars could rise by as much as 13 percent even if the UK achieves a tariff-free deal with the European Union post-Brexit, leaked Government documents have suggested.
A sample of the Government's internal Brexit impact assessment across a variety of sectors, obtained by Sky News, suggests new 'motor vehicle' manufacturing costs could rise between five and 13 per cent just as a result of non-tariff costs that would be generated.
• Best-selling cars in the UK 2018
Partnership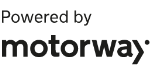 Need to sell your car?
Find your best offer from over 5,000+ dealers. It's that easy.
Non-tariff barriers include other forms of trade restrictions and limitations such as possible import quotas, customs and border delays, checks on standardisation of parts and administrative fees that could be introduced on goods imported and exported out of the UK.
Every day, more than 1,100 trucks for UK car plants cross into the UK from the EU - the vast majority without being checked at customs - delivering approximately £35 million worth of components, according to figures from the Society of Motor Manufacturers and Traders (SMMT). The same UK plants build around 6,600 cars and 9,800 engines - the bulk of which are then shipped back to the EU.  
The Government's calculations essentially represent the friction that UK's manufacturing sectors could experience once the country leaves the EU trading bloc - from potential border delays, to greater scrutiny over standardisation of parts. The SMMT's previous research has also shown that trade tariffs and non-trade barriers could hike average new vehicle prices by £1,500 if the UK were to fall back to World Trade Organisation trading rules with other surveys putting that figure even higher.  
A Government spokesperson told Sky News: "This document does not represent Government policy and does not consider the outcome we are seeking in the negotiations." 
How do you think the UK's car manufacturing sector will fare once the country leaves the EU? Tell us in the comments below...