London stops all "non-essential" road improvements due to funding cuts
City Hall announces two-year suspension of road improvements as Transport for London reacts to reduced income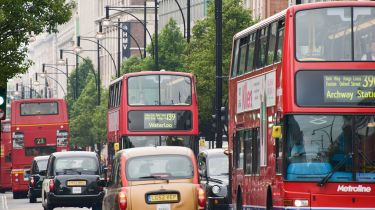 All "non-essential" road improvements in London will be suspended for two years, it has been announced.
The move follows the Government's decision to cut £700 million in annual central funding for Transport for London (TfL) this year, making the capital entirely self-sufficient for its transport needs.
• Motorways get 52 times more funding per mile than local roads
TfL was informed back in 2015 it would lose central funding this year, and news of the suspension of roadworks shows those cuts are already beginning to bite.
That's despite previous research from the Asphalt Industry Alliance showing that 16 per cent of London's roads are in poor condition, while the capital faces a £21.4 million road maintenance funding backlog.
Further cuts are due in 2021, when all Vehicle Excise Duty (road tax) paid by Londoners will only be invested in roads outside the capital.
Val Shawcross, deputy mayor of London for Transport, said: "Our capital is the beating heart of the UK and our roads are the arteries, so it's just astounding that the Government is not only prepared to take away vital funding but make London's drivers pay for roads outside the capital.
"We've seen from the success of the Crossrail project how investment in London can benefit the whole of the country, and it's vital that the Government uses its spring Statement next month to reinstate TfL's funding and keep the capital moving."
Manuel Cortes, general secretary of the TSSA union, said: "Our union launched a campaign to restore TfL's operating grant when it was abolished by then Chancellor George Osborne with the support of then Mayor of London Boris Johnson. Sadly, Transport Secretary Chris Grayling has seen the last 16 months ignoring our request to put money back into TfL. Londoners are now already paying the heavy price for his inaction."
Now read about the newly introduced London T-charge, aimed at pre-Euro 4 cars…