Number of driving licence penalty points issued in the UK falls 27%
The number of penalty points issued to UK drivers in 2017 fell 27% on 2016 numbers according to DVLA figures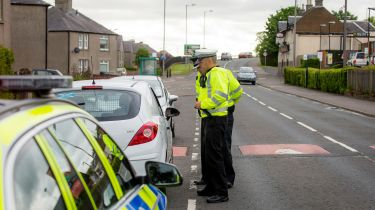 The number of penalty points issued to motorists fell by 27 per cent last year compared to 2016, according to data released by the Driver and Vehicle Licensing Agency (DVLA).
Official records, released to breakdown company 24/7 Vehicle Rescue following a Freedom of Information request, show drivers accrued 928,855 penalty points in 2017 compared to 1,266,857 in 2016. Figures from 2015 and 2014 were said to be similar to the 2016 level.
• Speeding fines: top tips on how to appeal
While reasons behind the decrease in points are unclear, harsher penalties for offences, like using a mobile phone when driving, are believed to have resulted in fewer penalties being issued. Motoring experts have previously stated, however, that a reduction in the number of traffic officers on the road was also causing fewer tickets to be handed out.
The penalty for using a mobile phone behind the wheel doubled in March last year, meaning instead of facing three points and a £100 fine, drivers are now handed six points and a £200 ticket if caught.
Those stiffer penalties, combined with the growing trend for mobiles to be used as sat-navs, have caused confusion among some motorists. Laws dictating to what extent a phone can and cannot be used for route guidance remain somewhat complex.
• The law on smartphones and sat-navs in cars explained
A separate Freedom of Information request from 24/7 Vehicle Rescue previously found drivers were far more likely to be issued with points and fines, rather than just fines alone, than they once were. 2,244,000 double penalties were issued in 2016, compared to 1,858,000 in 2011.
Now read about the police chief who thinks points and a fine should apply when breaking the speed limit by 1mph…