700bhp Brabham BT62 now offered with road legal package
A £150,000 conversion pack makes the 700bhp, £1million Brabham BT62 supercar road legal
Brabham Automotive has announced a new conversion package to make its BT62 road legal. Listening to customer demand, the Adelaide-based firm has taken the steps to enable to the McLaren Senna rival to be driven on both road and track.
In addition to the standard legal requirements to make the car road legal, the BT62 will be modified to be more accessible on the road thanks to a small increase in ride height and increased steering lock.
Comfort and security will be addressed with the addition of air conditioning, extra interior upholstery, door locks, and immobilisers.
The added features result in a small increase in weight relative to the track-only variant's 972kg figure, but elsewhere the stats remain the same. That means power comes from the same 700bhp, 667Nm naturally aspirated 5.4-litre V8, with drive sent to the rear wheels through a six-speed sequential gearbox.
The conversion will be implemented before registration, with deliveries due in the summer. It doesn't come cheap though: the conversion adds £150,000 to the existing £1 million asking price.
However, that price brings with it plenty of exclusivity: just 70 cars - both road and track, will be built in total - a number which marks 70 years of Brabham in motorsport.
The BT62 name picks up right where the original, double Constructors' Championship winning Brabham Formula One team left off when it ended its participation in the sport during the 1992 season. Failing to enter the 1993 championship with the commissioned but never built BT61, the BT62 carries on the team's F1 car naming lineage.
The Formula 1 heritage theme will continue with the first 35 BT62s to roll out of Brabham's South Australia factory. Each one will be liveried in tribute to the team's 35 Grand Prix victories, with the first BT62 to be revealed celebrating the green and golf BT19 raced to victory by Jack Brabham at the 1966 French Grand Prix. The next 35 will be tailored to the customer's choice.
With son David at the helm of the new Brabham Automotive venture – an ex-Formula 1 driver and Le Mans winner himself – the goal of the project is to see the Brabham name return to the track for good.
The car itself cuts a mid-engine GT racer-like image. Underneath the aerodynamic carbon fibre bodywork, sculpted with the assistance of computers through CFD technology, is a tubular metallic architecture. The enormous rear wing means over 1,200kg of downforce, is possible, but it's an adjustable setup.
In the cockpit, the carbon-fibre and Alcantara headlined cabin is home to a removable, square, Formula One style steering wheel, while a 12-inch digital instrument cluster sits in front of the driver, fastened into a carbon seat-shell by a six-point racing harness.
The BT62 sports double wishbone suspension front and rear, complete with pushrod, four-way adjustable coilover dampers from Ohlins and adjustable anti-roll bars. Stopping power is provided by Brembo carbon on carbon brakes.
Included in the car's £1 million price tag is a driver-training programme intended to allow owners to fully exploit the BT62's performance.
Partnership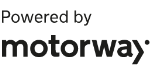 Need to sell your car?
Find your best offer from over 5,000+ dealers. It's that easy.
Q&A David Brabham, Managing Director, Brabham Automotive
You're producing 70 cars - is there a timeframe for that?
12-18 months. We can go to production very quickly, we've already got a couple on the run. They're being built in Australia. 
There have been several other cars along these lines recently - do you see them as competition, or do you just see enough of a market for another similar vehicle?
Obviously there are cars out there, but we don't really focus too much on them, we just do what we do - Brabham being Brabham. And believing and backing what we do, so we've just gone out there and produced what we believe is right for us to develop, something that's going to challenge the driver, we're obviously going to have an academy program to bring them up to speed because the car is fast, and yeah, we didn't really look at any particular car directly and say "we want to compete with that", we just built what we wanted to build, and it's up to other people to judge one against the other, we haven't really done that.
And you've got ambitions to go to Le Mans with the company, is that with the BT62 in particular. Because LMP1 seems on shaky ground at the moment, do you anticipate new classes being added, or do you have completely different plans for Le Mans?
In terms of the BT62 it's not really been designed to race in any particular championship, it's outside of those boundaries. But it's the foundation and the architecture we want to move forward with, so when it comes to the next variant car, with GT racing in mind, that will be more shaped towards the future racing cars. So there are a lot of regulation discussions going on with the ACO, in terms of GT and LMP and it certainly opens up a window of opportunity for us, that's for sure.
And do you have an idea of a timeframe for that? Is it a case of seeing how the BT62 goes and maybe another car and then entering Le Mans?
Well it's too early to really say at this point where our main focus is on getting the business established and selling the BT62. But at the same time, it's not like we've just got one car on our books, there's a couple we're already working on, so in terms of where it sits in regulations we obviously have to wait until those regulations become firm, but we are talking sort of 2020, and we can respond quickly once those regulations have been submitted.
And how far away is the BT62 from being road-legal? Would it be relatively easy to produce a BT62 road car?
That's a good question… we've certainly looked into it, with some detail, but that's not our primary goal at the moment - our primary goal is let's get the BT62 out there, it's a track car… you never know.
Check out the best track day cars money can buy…