Classic car restoration: new course teaches the art of caring for classics
We learn about a new course teaching young people how to maintain and restore classic cars from the past.
Driving past the barrier gate guarding the entry road feels like jumping through a time portal back to the thirties. Such is the level of preservation at Bicester Heritage in Oxfordshire that you could mistake the 348-acre compound for the World War II RAF base it once was.
Fire buckets still hang from the restored red-brick buildings, the underground bunkers remain hidden from onlookers, while classic and vintage cars from pre-war Bentleys to old MGs decorate the green lawns. Only the bombers and aircrew are missing.
• Best Classic Cars of all time
But it's the classic cars we've come here for. Since taking over the site in 2013, Bicester Heritage has converted it into a true classic car hub. There are more than 30 historic vehicle businesses at the site, housed in small garages and workshops, which makes it a haven for classic car enthusiasts.
How long these workshops and businesses will remain fully staffed is uncertain, though, because the historic car sector is in desperate need of new talent.
To help plug the gap, a new charity was launched late last year at Bicester Heritage, which aims to get more young people involved with historic vehicles. It's called StarterMotor and, to find out more, we've joined it, and a group of its young apprentices, for the day.
"There is an age gap developing in the classic car sector," explains StarterMotor manager David Cox. "The heritage skills required to maintain these vehicles, which in the past have gone down from one generation to the next, are at risk of being lost. Not enough of the necessary knowledge and skills are being passed on to the young enthusiasts coming through."
The historic vehicle industry has grown significantly and is now worth more than £5.5billion in the UK, and although staff numbers have risen to 34,900, their average age is 42. Estimates suggest the sector needs at least 150 new apprentices a year for the next five years to survive, with 40 per cent of employers saying they're struggling to find qualified staff. 
Part of StarterMotor's remit involves working with local colleges and apprenticeship schemes to provide historic vehicles for repair courses on which students can learn. One of them is the Classic Vehicle Restoration apprentice course at Bicester Heritage, which is run by Banbury and Bicester College as part of the Activate Learning scheme.
Its workshop is situated near the old hangar that housed the first ever Handley Page Halifax bomber. Inside, course teacher Matt Salt tells us: "I teach more than 30 students from different garages scattered around Bicester and beyond, with students spending one day a week at Bicester Heritage and the rest working at their respective garages."
While the Classic Car Restoration Course has been running for four years already, growing each year, it's benefited from the charity's help. With StarterMotor it has already received four cars, and now has a constant supply of vehicles for the future. Previously, courses had to seek individual donors to source cars. StarterMotor is aiming to help students learn more skills in the future, such as bodywork repairs and paintwork, that are not currently on their courses.
But most importantly, the course and the students on it keep all of the cars donated by StarterMotor for as long as they need to. In the past, some donors would ask for their vehicle back, raising concerns that the students were being used as a form of free labour.
Partnership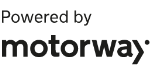 Need to sell your car?
Find your best offer from over 5,000+ dealers. It's that easy.
According to Cox, the idea is that they not only learn to repair and maintain the cars, but because they are now the keepers of the cars, they'll get to enjoy them, too. "The learning curve can be transformed with genuine experience," he says. "A lot of our students and apprentices will have worked on these cars. However, this gives them a chance to get behind the wheel, so they get first-hand experience in driving vehicles with crash gearboxes, cars with central throttles and learning how to heel and toe."
Another benefit is the fact that Bicester Heritage organises weekly scrambles for classic car enthusiasts in which the students can also participate.
Some of these very cars are in the shop today. A Ford Model A (with a questionable leopard-print interior) is having its brakes repaired, while another Model A used in a recent CSCC rally is having its engine block fixed. And as a 1939 Morris Eight waits for an inspection, a Morris Minor 1000 is on the ramp.
Working on the Ford's brakes is Harry Gibson, a 17-year-old apprentice on his second year with the course. He says: "Everything we do is first based on evaluation. We first go over the car to highlight potential issues and then and only then do we start thinking about repairs and spare parts." Teacher Salt tells us preparation plays a huge role in the business, saying: "The evaluation of the car comes first. This is so students learn to tell customers what kind of work is to be expected and the kind of fees they're potentially looking at." The idea, Salt explains, is that "if you do a proper job, you'll likely have a customer for life".
James Parkes, a 19-year-old apprentice, says that he, like many others, was drawn to classic cars thanks to family or friends owning them. Working as a classic car technician was never really discussed in school. "I think they place too much emphasis on university, without showing the kind of industries you can go to as an apprentice," Parkes says.
And this is where StarterMotor's second aim comes in. In the future, it's looking to take some of the cars the apprentices have been working on and invite local schools to learn more about historic motoring and its potential as a hobby or career. "It's all about getting the next generation into classic cars," says Cox.
• Future classic cars that could make you money
But the industry doesn't just need new staff to swing hammers and screw bolts. Each generation of technicians innovates the sector in new ways, and Salt is already seeing this with his students. "I've been working on classic cars for over 30 years, and teaching for over 12 years. This new generation of technicians is very tech savvy," he says.
"Our apprentices always have their phone with them and they're using apps and other technology way quicker than I can keep up with. This helps them, for example, take more photos of parts for clients or research problems quicker. I'm learning from the students, too."
As we're leaving, we can see some of the students reaching for their phones when huddled around a Triumph Herald 13/60 that won't turn over. We leave them to tinker with the starter motor, and even though we don't hear the four-cylinder engine rasp to life as we drive past the gate back to the 21st century, it's clear the future of Britain's classic car sector is in safe hands.
Next generation of classic car experts
Oliver Lees, 18
The apprentice course is teaching Oliver a lot about how to evaluate a car, deciding on the kind of parts needed and the progression of work. "I've always had an interest in classic cars; there's just something quite special about them," he tells us. "They've got more soul than new cars. I've always been a fan of old Italian cars and currently own a 1972 Fiat 500."
James Parkes, 19
James is another student who has always preferred classic cars and reckons there's something more 'real' about them. "They don't have complicated electronics or wiring, it's more mechanical," he says. "With classic models the jobs are often harder. Rather than plugging the car in and reading what the ECU says, you have to test various bits to understand what the issue is with the vehicle. I think it's a more authentic way to solve problems."
Alistair Emson, 20
Once he has completed his studies, Alistair is hoping to buy and sell cars that he has restored. "I'm looking to start working with a group of friends here from the course," he explains. "Many people don't know about the heritage these cars have, or the history. There's lots to learn, including the different engineering methods used."