Drivers' mobile phone signals to be used to manage traffic
Pilot scheme will see beacons track mobile phone signals to monitor and manage traffic flow in York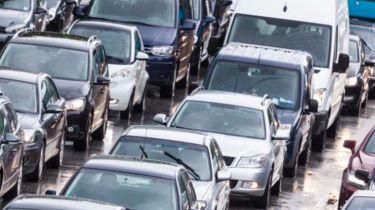 Drivers' mobile phone signals will soon be used to track and manage traffic flows, after the Government issued funding for two new schemes in the city of York.
The £3.3 million programme comprises of a series of beacons located at traffic lights, bollards and other street furniture, which collect anonymised data from mobile phones to determine traffic levels and flow.
• Mobile phone offences plummet by 39 per cent
This information will then be used to help synchronise traffic light sequences in order to reduce jams in the medieval city. The data will also help in the designing of future road junctions and minimise the disruption caused by roadworks, while in the long term York says it will allow for greater automation of traffic-management systems.
Data from sat navs and connected cars will also be collected by the beacons, and the programme will provide "ready-made" technology for use by autonomous cars in the future.
York's project encompasses two schemes, Eboracum and STEP. Eboracum, funded by £450,000 from the Department for Transport, will see traffic on the A59 monitored via a series of beacons from June this year.
Meanwhile the £2.85 million STEP programme, funded by the Government's National Productivity Investment Fund, will see the technology developed by Eboracum rolled out across the city.
York says the schemes will represent the first time live data from vehicles has been used to manage traffic flow and signal timings.
Councillor Ian Gillies from City of York Council, said: "This will make York one of the most advanced cities in the country. Being able to build things like traffic light signalling based on the journeys people really make every day will mean better decisions, less congestion and improved air quality.
"We can't simply build more roads in the city, so this is a really innovative way to get the city moving as efficiently as possible."
Now read about the pilot scheme introducing traffic lights onto the M6 and M62 motorways…