One in five drivers admit taking penalty points for someone else
19 per cent of drivers have taken penalty points for offence they did not commit, research has suggested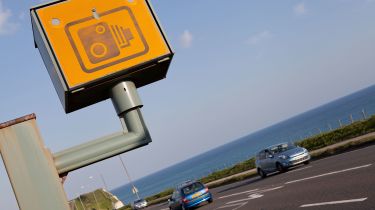 One in five drivers has taken penalty points for someone else, new research has discovered. The practice - which sees friends and relatives falsely claim they were driving to protect the true offender - is far more prevalent among males: 28 per cent of men said they had taken points for someone else, compared to 10 per cent of women.
Of those who admitted taking points, 49 per cent said they had done so for their partner. The most common reason given by those taking points was the belief their insurance would be unaffected by the penalty, while 23 per cent said they wanted to save the guilty party from losing their driving licence.
• Half of drivers say speeding is acceptable
Taking penalty points for someone else can lead to a prosecution for perverting the course of justice, which carries a maximum penalty of a life sentence – though the average sentence is 10 months. That is slightly more than the penalty handed to former cabinet minister Chris Huhne and ex wife Vicky Pryce in 2013, who were each given an eight-month sentence after Pryce took three points for Huhne.
Steve Gooding, director of the RAC Foundation, called the practice of taking points for other drivers "flawed", and warned that "front-facing cameras also mean that often there is clear evidence of who was actually driving".
Nick Ansley, head of motor insurance at Co-op, which commissioned the survey of 2,000 adults, called the figures "surprising and quite concerning", adding that those committing the offence are "putting themselves and others at risk."
Proposals from Police Scotland could see drivers given warnings for speeding instead of fines…