'Ever wondered how many billions car firms make?'
With the world's top 20 car makers raking in thousands of billions every year, Mike Rutherford analyses the figures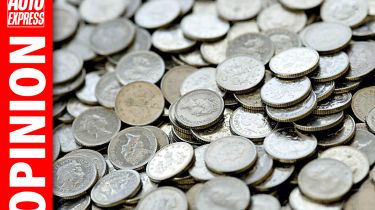 Ever wondered how many billions of dollars the world's leading motor manufacturers rake in? Think around $2,000 billion per annum – that's what 20 of the top car firms on the planet collectively enjoyed in income last year.
It's the likes of you and me buying our vehicles, parts and related products that are annually handing over this colossal sort of money to what can loosely be described as the largest vehicle manufacturers.
• Opinion: car owners should take back control of our roads
Mazda sits rock bottom of my league table with revenues that amounted to 'only' $31 billion (or, if you prefer, $31,000 million) in 2017. Given that Suzuki is one of the world's top 12 car makers by size, its like-for-like figure of $34bn seems low, but is explained by the fact that its entire product range is at the bottom end of the retail price scale.
Geely of China – which includes Volvo and Lotus – comes next on $41bn. Then it's JLR's parent, Tata Motors ($46bn), and Kia of South Korea ($47bn). Another Chinese giant, Guangzhou Automobile, may surprise some by making it into the top 15 with a cool $50bn in annual income. Renault ($66bn), Beijing Automotive ($70bn), Peugeot Group ($74bn) and Kia's big sister, Hyundai Motor ($93bn), are all trying – but failing – to make it into the top 10.
China's Dongfeng ($93bn) succeeds where they fail, as does Nissan ($108bn) and BMW ($111bn). MG's owner SAIC with a figure of $129bn is fighting for a top five slot and the same is true of Honda ($139bn).
Ford's annual revenue is a tad under $157bn, while GM creeps just above $157bn and therefore beats its Detroit rival by the narrowest of margins. Daimler (Mercedes and Smart) makes it on to the podium after weighing in with $185bn, while the VW Group is the runner-up on $260bn – some of which will be spent on legal and other bills relating to its self-inflicted diesel debacle, of course. It's Toyota that has the highest annual income in the automotive world: $265bn in 2017.
Put another way, five days a week, 52 weeks a year, each of these top two automotive giants enjoys revenues of $1,000 million per day, the overwhelming majority of which comes from motoring consumers.
True, the pair have materials to buy, factories to run, huge wage bills, plus countless other massive and unavoidable expenses that need to be paid.
Me? I can't decide whether a vehicle maker raking in $1bn every weekday is merely fit and healthy, too greedy or taking the you-know-what by charging way too much for its products. Can you?
Now read Mike's advice on demanding a discount from your local dealership…