Darren Turner pragmatic as Aston Martin WEC absence begins
Three-time Le Mans class winner sees big picture despite being sidelined for next three events on WEC calendar
At 44, Darren Turner has long been a veteran of racing, but only now is the endgame in sight for a career that has featured three class wins at the 24 Hours of Le Mans, and much else besides.
Earlier this month it was announced that Turner had been dropped by Aston Martin for the next three rounds of the World Endurance Championship (WEC), with the team trimming its GTE Pro line-up to two drivers per car for the rest of 2018.
• New Aston Martin DBS Superleggera 2018 review
Turner will return to the wheel of the Vantage GTE for the conclusion of the extended WEC 'Super Season' in 2019, competing again at Sebring and Spa in preparation for another tilt at Le Mans glory.
"It's always been the case that we've generally gone down to two drivers," he explains. "Yeah, you want to be racing, and you want to be in the squad, but also I'm at a different stage in my career.
"The team at some point has to go with the next generation, and they have to be the lead drivers. So from that point of view, it's just a normal process that the team is going through.
"Personally, I want to be in the car. But I know what the big picture is."
Indeed, the big picture puts Turner in the frame for a busy schedule. Numerous projects are on the horizon for Aston Martin - for both the racing and road car divisions - including customer programmes, GT3 and GT4 development, plus testing for the forthcoming Valkyrie hypercar.
In any case, Turner says he's set for three more years of racing in some capacity, if not four, after which point "a natural time to possibly hang up the helmet" may present itself.
But having discussed the prospect of retirement with several former drivers, he reckons "give up as late as possible" has been the advice 90 per cent of the time.
"Because once you stop, it's really hard to even pick it up again, and you'll miss it. I've been doing it 30-odd years now, and it's a way of life, it's something I enjoy.
"I love the travelling, obviously love the racing and the testing. So I'll try and stay in the seat for as long as I can."
In the 22 years since winning the prestigious McLaren Autosport BRDC Award, Turner has registered victories in the British Touring Car Championship, secured a European Le Mans Series title, and has earned countless GTE podiums in the WEC.
This weekend's 6 Hours of Silverstone will be the first WEC race Turner hasn't competed in since the series' inception back in 2012, although he steps aside at a time when Aston Martin's new Vantage GTE has struggled for results.
Neither of Aston's two GTE Pro entries have finished higher than fifth in their class this year, although Turner argues that Balance of Performance (BoP) calculations - the method used by the championship to level the playing field in each category - have been to blame for the lack of pace.
Partnership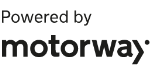 Need to sell your car?
Find your best offer from over 5,000+ dealers. It's that easy.
• New Aston Martin Vantage 2018 review
With more data now available to the organisers, he expects the tide to turn this weekend; second and third in yesterday's qualifying session suggests he may be on to something.
And while he's "not looking forward" to being out of the #95 Vantage, the prospect of returning to more competitive machinery has Turner enthusing about the team's chances Circuit de La Sarthe in 2019.
"This car is really good on the kerbs, the damping is exceptional," he says, recalling June's running of Le Mans. "We were told to be as aggressive as we could be with the circuit, so I was hitting kerbs that I've never hit before.
"All of a sudden we could get on the racing line that sometimes we hadn't been able to achieve. And because of that, the cars took a real pounding through the 24-hour race."
Even so, both cars made it to end with few reliability issues, a feat which Turner observes "is better than some of the more developed cars out there."
If the coming weeks and months squeeze more speed and durability out of the Vantage, there's every chance Turner will be in the hunt for a fourth class win at Le Mans next year.
Perhaps time is on his side after all.
Opinion: 'Daniel Ricciardo's shock move from Red Bull to Renault is a roll of the dice…'