Toyota recalls a million Prius and C-HRs over fire risk
32,393 UK cars are affected, but the majority of the recalled cars are located in Japan and America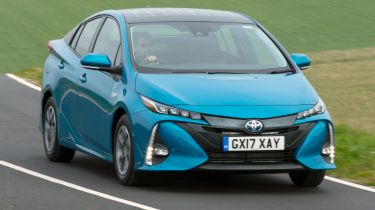 Toyota has begun a massive global recall of over a million cars. The fault centres on a potential fire risk in the hybrid systems of the Prius hatchback and C-HR Hybrid SUV.
The recall applies to roughly 1.03 million cars – the Toyota C-HR, the Toyota Prius, and the Toyota Prius Plug-In. The cars were built between June 2015 and May 2018. Some 32,393 UK cars are covered by the recall, while over half a million Japanese models, and more than 200,000 US cars, also have the fault.
Toyota says no injuries have come about as a result of the fault – which concerns the hybrid drive's wiring harness. A company spokesman said: "A portion of the wire harness without a protector could contact the connector cover and wear over time, possibly causing an electrical short circuit."
Toyota explained that recalled cars would be inspected by dealers for signs of fault-related damage, and that if none is found, a protector will be installed over the affected section of the harness. The spokesman continued: "If damage is found, the assembly will be replaced with a new one that includes a protector at no cost.
The company explained to Sky News that the recall is being carried out "in accordance with DVSA (Driver and Vehicle Standards Agency) guidelines and code of practice."
Those whose cars are affected "will be contacted by Toyota within the coming weeks by post or telephone and asked to make an appointment to bring their car to their nearest Toyota retailer. Customers can check if their vehicle is affected using the registration number look-up function on toyota.co.uk."
Have you been affected by a vehicle recall? Let us know in the comments below...