No-deal Brexit will require drivers to carry insurance 'Green Cards' in Europe
Government's contingency planning flags insurance issue; motoring body warns of "restrictions that go straight back to the 1960s"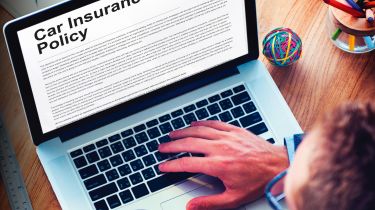 The Department for Transport has warned that motorists will have to carry an insurance 'Green Card' to drive in Europe if the UK leaves the EU without a deal.
Current arrangements mean UK drivers are able to drive in EU countries with no additional documentation – only a driving licence and passport are required. That's thanks to the 'Green Card-free circulation area', which saw the abolishment of Green Card checks at EU countries' borders.
• Holiday car hire: how to get a good deal
But those arrangements will cease if a hard Brexit occurs, and British drivers heading to the continent will require a Green Card from their insurance company to prove they have third party insurance – the legal minimum level of cover. This echoes warnings that UK driving licences could also become invalid in the EU if a no-deal Brexit occurs.
While obtaining a Green Card should involve nothing more than a phone call to your insurance company, the Department for Transport (DfT) has warned "providers can decide to reflect production and handling costs in a small increase to their administration fees."
Andorra, Serbia and Switzerland have signed up to the Green Card-free circulation area, along with all EU countries. The DfT cautions that drivers "should expect documentation checks to be carried out when entering these countries", with fines or other "punitive measures" possible for those neglecting to carry a Green Card.
The DfT says similar arrangements would apply for EU drivers, who would have to obtain a Green Card to drive in the UK.
Motoring organisations were quick to criticise the potential Green Card arrangements, with the AA saying if a hard Brexit occurs, "Britain faces travel restrictions that go straight back to the 1960s".
• Best car insurance companies 2018
Janet Connor, the AA's director of insurance, warned: "Drivers would need to remember to obtain their green card from their insurer prior to their departure, otherwise they run the risk of picking up a fine."
Connor also cautioned the reciprocal arrangements, which would see EU drivers require a Green Card in the UK, could be difficult to enforce: "The Government has made it clear that they will not check items at the border, so it needs to declare who will check them and where."
Connor considered a no-deal Brexit will "mean more hassle than the current arrangements", adding the AA hopes "a deal can be struck to avoid this potential red tape."
Check out our guide to getting cheaper car insurance here...