'Happy 30th birthday to us. And big thanks to you'
As we turn 30 years old, editor-in-chief Steve Fowler wants to thank you and is hugely grateful that you choose Auto Express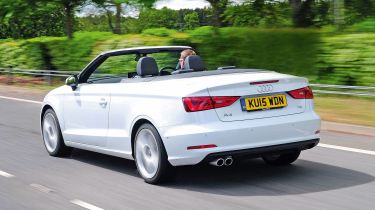 Thirty years ago this week in a dark office in central London, a team of eager motoring journalists were working extraordinarily long hours to launch a new weekly car magazine – a car magazine with a difference; one with the reader at the centre of everything it does.
Auto Express was born and, in spite of the team almost forgetting they had to do issue two in the excitement of getting the first one out of the door, it hasn't looked back. It remains Britain's best-selling weekly magazine by some margin, with a hugely successful website alongside it these days.
• We've built our own car: the SEAT Mii by Auto Express
And as with that first issue, understanding what gets you excited about this business and what you want to know is what makes us different. That's because you're like us: car fans who are excited by the incredible new cars that have kept coming at us these past 30 years, frustrated by the injustices that are continually heaped upon motorists and amazed by the wonderful (and sometimes weird) people that work in the fabulous motor industry.
We've compiled a list of our top 30 cars from the past 30 years, with help from some of the famous faces from Auto Express over the decades.
One thing's for certain: the next 30 years will bring with it more challenges, more change and a whole heap of excitement – probably even more than we've seen since Auto Express's Day One.
And you have our word that you'll continue to be at the heart of everything we do. We're hugely grateful that you choose Auto Express and we'll continue to bring you the best that the car world has to offer for the next 30 years and beyond.
Look back at 30 years of Auto Express magazine with a retrospective of some of our past covers...