How to create your own car: SEAT Mii by Auto Express
We've teamed up with SEAT, our readers, a design agency and a car-wrapping firm to make our very own 30th birthday special-edition Mii
Despite what manufacturers say, limited and special-edition models are commonplace in the automotive industry. Either to commemorate the start of a production run, an anniversary, or simply to attract more buyers with small design tweaks and touches, most makers always have at least one or two on sale. Given that many people want their car to stand out from the crowd, it's an understandable trend.
The process of making a special-edition car is often a closely guarded process, with little outside influence. But as part of our 30th birthday celebrations, Auto Express was given a special birthday present from SEAT.
The Spanish brand agreed to help us make a one-off 'SEAT Mii by Auto Express', which we will hand over to one lucky reader for six months. We treated this opportunity as the chance to learn how special editions are made and what the process involves.
SEAT gave us a blank canvas when it came to customising the exterior and interior styling of a Mii five-door Design. It also commissioned the Milton Keynes design and marketing agency, Cygnus, to help us create our one-off car. 
Because this is a car for Auto Express readers, it was only logical to initially seek their feedback. We first looked at what our Driver Power respondents said about their Miis to see what they did and didn't like.
Going over hundreds of reader comments, the feedback was uniform. Drivers praised the SEAT's styling, highlighting the fact they felt that they had opted for the sportiest model of the Volkswagen up!, Skoda Citigo and SEAT Mii city car trio.
It's the small personal touches that mattered to drivers, too, from different-coloured stitching on the steering wheel to darkened wheels. Many also mentioned they felt the Mii was a "grown up" car, because it handled, drove and performed like a much larger, more expensive vehicle.
With this feedback in mind, we met up with SEAT UK and Cygnus to go over ideas. Gary Allen, senior creative, and Thomas Grimshaw, senior account manager at Cygnus, had come up with nine different sketches to start things off.  These ranged from racy designs to colourful prints. According to Grimshaw, the various sketches aren't to show what the final product will look like, but rather to explore the different design directions we could go with.
 "One idea that we thought could sit well with Auto Express and its readers is to cover the Mii in the type of camouflage manufacturers often use to hide their prototype vehicles when testing on real roads. The magazine is always the first to picture these," Allen said. Another design looked at incorporating a city skyline around the car. Inside, we had the option of adding graphics to the dash, and incorporating logos across the seats, steering wheel and other fabrics.
The one we liked the most was a simple red and white design, with a red, wavy graphic going around the car. We decided to start off with this. To see where we could take the idea, we got some Auto Express readers involved. We enlisted the help of two SEAT Mii owners (see below) to get their valuable design input.
Partnership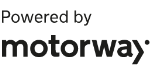 Need to sell your car?
Find your best offer from over 5,000+ dealers. It's that easy.
Both Joshua Press and Paul Carter gave some key advice which we took on board. Cygnus had initially designed the Mii with a large 'Limited Edition' logo written in a cursive style to sit on the dash, but this was removed after Josh and Paul felt it was too much. We agreed that we should instead add some Auto Express stitching to the seats.
Another key suggestion was straightening the graphic lines to give the Mii a sportier look. Joshua and Paul emphasised the need to be subtle with the changes. They felt logos should be small, and while they liked the idea of wrapping the car, it shouldn't be excessive. We also decided to keep the black wheels on our Mii because this gave a strong contrast.
Auto Express' own design team got involved, too. Art director Darren Wilson and his team took on board the advice from Joshua and Paul, and added their own touches to the brief. Darren thought we should use Auto Express red on parts of the wrap. He also liked the camouflage idea from Cygnus, but suggested we do a toned-down version, with different shades of red. We took the ideas back to Cygnus, where staff came up with a final design that took on board all of the notes.
• Best city cars on the market
The build process was much more straightforward. While manufacturers are usually able to incorporate special editions into the production line, our Mii had to be made quite differently.
SEAT took the Mii to Creative FX, a London-based body-wrapping shop that would help us with the interior and exterior of our special edition. Tony Cook, the installation manager at Creative FX, showed us how the wrap sheets are applied on the car's body.
"It's a delicate process; ideally you want to get the sheet to sit perfectly on the first try. It can be moulded around, though," Cook said. With the help of Robert Jones, production and installation assistant, and Stuart Roberts, installation assistant, we slowly put the wrap on the car. We used specially built tools to smooth out air bubbles and extend the wrap around the panels. A hot-air blower was used to 'melt' the wrapping on to the bodywork. The transformation slowly took place, with each sheet of wrap added bringing the Mii closer to our vision.
Inside, the dashboard was wrapped in a similar manner, while the seat headrests were given special Auto Express logos, as per our design.
Months of planning came to an end in a couple of days' work, and our special edition 'SEAT Mii by Auto Express' was ready for its first photo shoot. In the past 30 years, Auto Express has had the privilege of being the first to photograph some truly significant cars, but this is the first time we've been able to picture a car that we helped design. It's not a bad way to conclude our 30th birthday celebrations. Now, let's see what kind of special edition we can come up with in 2048. 
Reader reaction 
We asked two Mii-owning readers to help us design our car. These are their ideas
Joshua Press, Ilkeston, Derbyshire
"I bought the Mii because it was sportier than the up! or Citigo. Although I've got an Ibiza on order, I've loved my time with the Mii. I like the red and white design idea, but I think it shouldn't have any 'Limited Edition' logos on the dash. Keep it subtle and simple.
"I'd prefer if the graphics were straight instead of a wave; that would bring a more dynamic look to the car and keep it in line with its sporty looks. One things I've always liked about the Mii is the chance to have darker wheels; the set of black wheels with the white-and-red colour scheme looks great." 
Paul Carter, Taunton, Somerset
"One of the things I would do is remove the 'Limited Edition' logo on the dashboard; it's a bit too much for me. Why not get a small Auto Express logo put on the headrests instead? That would be a nice touch.
"I bought the Mii because it felt like a small, sporty car. I think the wavy graphic looks a bit too soft for the vehicle, rather, why not make the lines more dynamic and aggressive? If you make it more angular, it would add a sportier feel for the car.
"I like the idea of using the Auto Express colours on the car; they work well on the Mii, and I hope readers will be quick to spot it."
Click here for your chance to win the SEAT Mii by Auto Express for six months