The return of the estate car (sponsored)
Despite the rise of the SUV, there's still plenty to love about the latest breed of estate cars - like the New Ford Focus Estate.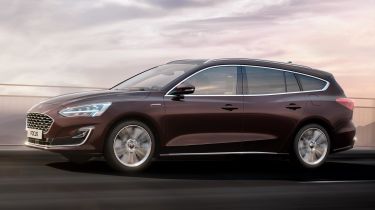 News stories boast of the success of the SUV; a relatively recent phenomenon which has seen the appeal of big, rugged cars migrate from the bridleway to the driveway.
It's not hard to understand why, either; SUVs serve up an impressive blend of practicality, surprisingly low running costs and the chic styling that many buyers covet. But these models don't have a monopoly on such attributes. There's another type of car out there that delivers on all this and more. It's the estate car.
The current crop of estates banishes any ideas of boxy, boring cars, because models like the New Ford Focus Estate ooze kerbside appeal, while retaining their status as the practical alternative.
The New Ford Focus Estate is undeniably an A-lister here. The sleek, elegant lines reveal a dynamic car with haunches that hint at the car's sporty character. It's aerodynamic too, which means it is as pleasing on the eye as it will be on the wallet, when it comes to fuel savings.
Estate cars are no longer an afterthought, with an ungainly rump to please the fleet manager. Today's estates are cars you'll want to own. And just a few days behind the wheel will reveal just how easy they are to live with.
The practicality estates offer is peerless. Cars like the New Ford Focus Estate boast a low boot floor, with little or no lip to lift luggage over. That means they're as adept at carrying large and bulky boxes or cases as it is hauling a family's luggage for a camping trip, or mountain bikes for an epic cross-country trek. That boot even doubles as a place to sit to change out of muddy boots after a walk in the woods.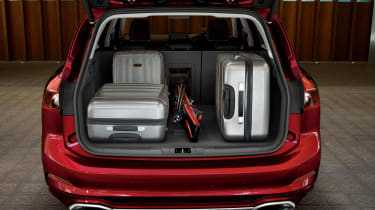 The New Ford Focus Estate serves up a vast 608-litre boot. And that's just the start.
The seats fold almost flat to increase carrying capacity to an impressive 1,620 litres. There's a pull-out luggage cover to keep your luggage out of sight. Should you need to remove it, it can be neatly stored under the boot floor - an area that enables drivers to keep other, rarely-used items out of the way.
Estate cars have a low boot floor for two key reasons. Firstly, the cars are squat, compared with an SUV. Secondly, most estate cars aren't compromised by the need to fit four-wheel drive – a feature many SUV buyers insist on.
And that sleek, squat stance pays dividends at the fuel pumps. The elegant shape of the New Ford Focus Estate means it can slip through the air with the minimum of fuss. That aerodynamic efficiency is one of the key reasons why many estates are more economical than a comparable SUV. In the case of the New Ford Focus Estate, it is capable of up to 78.5mpg on the combined cycle - a significant increase on the already frugal 54.3mpg the best Ford Kuga SUV serves up.
Clever technology helps keep those costs down too. Both the EcoBoost petrol and EcoBlue diesel engines have particulate filters to help reduce emissions and Auto Start-Stop technology which automatically switches off the engine when you come to a stop. What's more, 1.0 and 1.5-litre EcoBoost engines can each deactivate a cylinder to improve economy when cruising or coasting.
Likewise, that squat stance provides a low driving position. While you sit high in an SUV, estate cars deliver a lower, sportier driving position that can make you feel more connected with the road. Cars like the New Ford Focus Estate offer up the best of both worlds – a comfortable ride allied to a fun and engaging driving experience.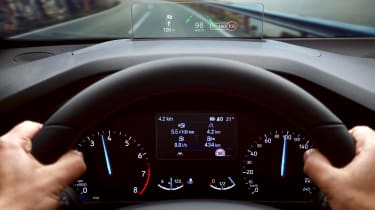 And it's the technology in the New Ford Focus Estate that unlocks even more of that driving pleasure. Features like Intelligent Speed Assist, Lane-Centring Assist and Ford EasyFuel* keep the New Ford Focus Estate's drivers and passengers safe. The car's Ford SYNC 3 infotainment system - with Apple CarPlay and Android Auto connectivity - will ensure everyone is entertained, while an eager chassis and efficient, yet powerful engines will please the driver.
While drivers used to be making a powerful statement by choosing an SUV, there are now so many of these models on the road that buying a smart, stylish estate car has become the alternative choice that will really get you noticed.
For more information visit ford.co.uk
*Not all features available on all models.