Government needs to give drivers better guidance on which car fuel type to choose
Motor industry expert says drivers need to be educated on the pros and cons of different fuel types and incentivised to buy electric cars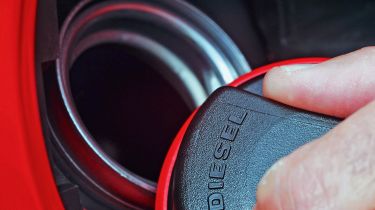 The Government needs to educate drivers on the pros and cons of different car fuel types and offer more incentives for them to switch to electric vehicles (EVs), according to a motor industry expert.
Stephen Latham, head of operations at the NFDA (National Franchised Dealers Association), told Auto Express the Government's "demonisation" of diesel confused consumers and that since then there has been "no further guidance" from the Treasury, leading some motorists to stay in older, dirtier models instead of moving to cleaner Euro 6 models.
He also called the Government's decision to reduce the Plug-in Car Grant (PiCG) for EVs from £4,500 to £3,500 and scrap it altogether for hybrid models a "retrograde step". He argued it would have made more sense to reduce the hybrid grant to a lower level if necessary and use the extra money to push the PiCG for full EVs up to £5,000 or more.
• What is the UK plug-in car grant?
Latham pointed out that hybrids are usually "the first step on the way to having a clean, green car", suggesting that once drivers get used to owning a hybrid, they'll be more likely to commit to a full EV. He described the cuts to the PiCG as "crazy".
Although he admitted some members of the public probably wouldn't listen to the Government, Latham said many would relish clear, well-publicised guidance, as they don't know what they're supposed to do.
• Petrol or diesel: which should you pick for your next car?
Latham said he believes consumers do not understand the problems of different fuel types, such as the fact that petrol engines are better than diesels for NOx emissions but worse for CO2. He argued the Government should better inform car buyers and encourage them to take a "strong view" on the matter, reminding them that diesel is still a "proper option".
The Government has announced that the sale of new petrol and diesel cars will be banned by 2040, with some groups calling for this deadline to be brought forward to 2032.
What do you think about the general level of understanding of the different car fuel options among UK drivers? Let us know below...