'It's an exciting time to make a splash in the volatile car industry'
There has never been a better time to join the ever changing car industry, says John McIlroy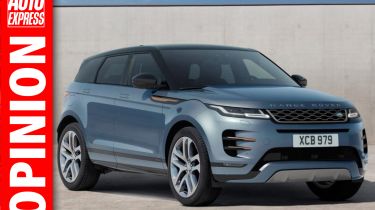 These are fascinating times for the car industry and car buyers. We start with the all-new Range Rover Evoque, a car with the same street cred as its predecessor and even more off-road ability. But it's also a car that is, in the vast majority of its line-up, electrified with mild-hybrid technology.
There's the new Mazda 3, aiming to prove that the combustion engine isn't dead yet with a revolutionary supercharged motor that tries to mix the best bits of petrol with the character and economy of a diesel. 
And then, seemingly from nowhere, there's the Rivian, a 2.6-tonne behemoth of an American pick-up that promises a metre of wading depth and 30cm of ground clearance with pure-electric powertrains capable of taking it from 0-60mph in barely three seconds, and for more than 400 miles between charges. If nothing else, it shows how electrification is bringing fresh investment, start-up ambition and forward-thinking engineering.
A mix of buyer trends, legislation and pure economics has brought us to this point – and the sands are likely to shift again within the next six months. That's the pace of progress at the moment, as battery and electric motor technologies advance and become more democratised. 
That's why our recent group test seems particularly timely, as we take a pure EV and pitch it against two hybrids – one a plug-in, the other marketed as 'self-charging' – to see which could make the most sense in the real world. It's hard to see how we won't end up asking this question with increasing frequency over the next few years, as technologies progress at differing rates, with the potential to become suitable for a new set of customers overnight.
Confusing? Undoubtedly. But we'd argue that it's exciting and brilliant at the same time.
Don't forget you can keep up to date with all the goings on at this years LA Motor Show here...