Hyundai Kona Electric vs Mitsubishi Outlander PHEV vs Toyota C-HR
Is the all-electric Hyundai Kona a better SUV buy than a Mitsubishi Outlander PHEV or the hybrid Toyota C-HR?
As emissions regulations become ever more stringent, car manufacturers are increasingly looking for ways to cut down their models' CO2 outputs – or eradicate them altogether.
This in turn means buyers who take the plunge have to fork out less money on their vehicles' running costs. But if you're looking to buy an Alternative Fuel Vehicle, what's the best way to go?
There are many different types of technology in the marketplace, so to make sure you choose the right approach for your needs we've lined up three of the best alternatively-fuelled SUVs on sale today. In the all-electric camp is the Hyundai Kona Electric, our favourite affordable EV. Representing plug-in power is the Mitsubishi Outlander PHEV, Britain's best-selling plug-in hybrid car, and flying the flag for conventional hybrid technology is the Toyota C-HR.
We really like all three models because of their ability to save fuel (or energy). So over the course of this test we'll outline exactly how the tech in each car works, how to get the most from them and what you can expect from them day to day as we pick a winner.
Hyundai Kona Electric
| | |
| --- | --- |
| Model: | Hyundai Kona Electric 39kWh Premium |
| Price: | £28,720 |
| Engine: |  Electric motor/39kWh battery |
| Power: |  134bhp  |
| 0-60mph: |  8.6 seconds |
| Test economy: | 4.5 miles/kWh  |
| CO2: |  0g/km |
| Annual road tax: |   Annual road tax: £0 |
If you're looking at an electric car there's a growing number to choose from, but the Hyundai Kona Electric is our current favourite affordable EV. Here we're running the rule over the 39kWh model in Premium trim, at £28,720. 
Electric cars are all about easy performance, and there's plenty present here. The Kona Electric covered 0-60mph in 8.6 seconds (the fastest of the three cars), with an instant and impressive hit from 0-30mph. Acceleration tails off after this, but there's still enough zip at motorway speeds for overtakes.
This is where the Kona is most comfortable, absorbing bumps with a welcome level of elasticity. Around town it's also good; it's just on twistier country roads (when the Kona's chassis is being asked to cope with more) where it loses composure. It's never uncomfortable, though.
Some electric cars and hybrids struggle with braking, because when you first touch the brakes the stopping is actually done by the motor. It's only when you press the brake harder that the discs and pads are used. This changeover can feel clunky, but in the Hyundai the transition between the two methods of stopping is fairly well smoothed out. 
The handling is composed, with more grip than in the bigger, heavier Outlander, but not quite as much dynamism as the C-HR. However, handling prowess takes a back seat to comfort and refinement.
The lack of engine sound and well-suppressed road and wind noise mean the Kona is quiet when on the move, which makes it a relaxing vehicle to drive.
Testers' notes: "Standard three-pin and Type 2 cables are long enough for kerbside charging, but if you're charging at home remember to park nose-in to the wallbox for extra flexibility. The charging port is behind the grille."
Mitsubishi Outlander PHEV
| | |
| --- | --- |
| Model: | Mitsubishi Outlander PHEV 2.4 4H |
| Price: | £39,500 |
| Engine: |  2.4-litre 4cyl/twin e-motors  |
| Power: |  307bhp (combined) |
| 0-60mph: |  8.9 seconds |
| Test economy: |  58.2mpg/12.8mpl  |
| CO2: |  46g/km  |
| Annual road tax: | £130 |
Since it was launched in 2013, the Mitsubishi Outlander PHEV has become the UK's best-selling plug-in. Updates, including this one, mean there's even more ability now, too. Prices start from £36,755 for the Juro, but we're testing a £39,500 4H.
Partnership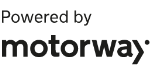 Need to sell your car?
Find your best offer from over 5,000+ dealers. It's that easy.
A plug-in hybrid is a compromise in some respects. It doesn't have the same range restrictions as a full EV, but it can't travel as far on electric power alone. The Outlander PHEV has a petrol engine that supports the electric motors and charges the battery on the move if needed. Based on our figure of 58.2mpg, you'll get around 576 miles from a full tank and a full charge.
The electric motors also boost performance. Despite its bigger bulk, the Outlander was nearly as fast as the Kona, accelerating from 0-60mph in 8.9 seconds. It uses a CVT gearbox so, as with the Kona, there aren't really any gears here; you just select Drive and let the car manage the power sources used.
Despite an 80bhp front motor and a 94bhp rear motor, performance in EV mode is only okay, rather than great. You also get that range of just 28 miles in EV mode due to the relatively limited battery size. At 13.8kWh, it's around a third of the size of the Kona's, but this also means that it doesn't take as long to charge as the Hyundai, so there are positives and negatives.
Another improvement over the previous car is the ride. The chassis still shudders over bumps, but doesn't crash along poor surfaces as frequently as before.
However, the Outlander PHEV still isn't especially good to drive. Despite those motors, it feels sluggish and doesn't respond like the Kona, mostly due to the gearbox, which is smooth, but not too swift. The big seller is also not as refined when you ask for a burst of acceleration, because the revs rise and stay there. 
Testers' notes: "The Outlander PHEV has become known as a cash-saving company car, but both of its competitors in this test will work out cheaper to tax for business users." 
Toyota C-HR
| | |
| --- | --- |
| Model: | Toyota C-HR 1.8 Hybrid Design |
| Price: | £26,665 |
| Engine: |  1.8-litre 4cyl/e-motor  |
| Power: |  129bhp (combined) |
| 0-60mph: |  14.1 seconds |
| Test economy: |  52.4mpg/11.5mpl  |
| CO2: |  86g/km  |
| Annual road tax: | £130 |
Toyota's C-HR Hybrid balances sharp styling in an appealing SUV body with relatively low running costs. But how does it compare with an EV and a PHEV, and is this technology right for you? To find out, we're testing a £26,665 Design model. 
Since its launch, the C-HR has become known for its dynamism; it's one of the best drivers' cars in its class. The steering is positive and nicely weighted, while the chassis can match this with decent grip that lets you throw the Toyota around and enjoy its ability.
But some of this is dulled by the engine, which feels sluggish in combination with the gearbox, even with an electric motor to assist and boost performance. It's obvious this extra hit of power isn't quite as strong as in the Outlander. The engine sounds coarse and feels wheezy, as its performance figures here show. The C-HR took 14.1 seconds to accelerate from 0-60mph, while its 14.6-second 30 to 70mph time was some way behind the 8.3 and 7.9 seconds we recorded in the Kona and Outlander respectively.
Keep your pace to a more sedate level and these problems aren't as apparent, so refinement improves compared with on full throttle, where the revs rise aggressively and are held there by the gearbox.
The ride matches this refinement because the damping has a pleasant, unruffled feel, absorbing bumps with composure but still supporting the car in corners with a good degree of control. It's a pity the hybrid powertrain doesn't feel more advanced; it works better in the closely-related Prius. Still, at least it delivers efficiency, which is what this kind of car is all about.
Testers' notes: "There's less to do with a conventional hybrid like the C-HR: you don't have to plug it in, so just treat it like a regular car. You will need to adjust your driving style to maximise the car's efficiency, though."
Verdict
First - Hyundai Kona Electric
There's never been a better time to buy an electric car. There's obviously the caveat that your lifestyle will have to suit the tech, but now you have to make fewer compromises than before, because range is strong, recharge times are not prohibitive and the cost of entry is now more affordable than ever. The fuel savings are a massive draw, too, while refinement and kit are great.
Second - Mitsubishi Outlander PHEV
If you travel further afield more frequently, the Outlander PHEV is a great buy because you benefit from the same tax breaks for business users as a full EV. Running costs are low and the tech is easy to use. Charging regularly will reduce your bills, while the Outlander offers great practicality. It's just that a PHEV doesn't have the same low environmental and financial cost.
Third - Toyota C-HR
Next to these advanced rivals, the C-HR's regular hybrid set-up doesn't seem quite as hi-tech, but it offers great flexibility (you don't have to plug it in to maximise efficiency potential for a start). It's also the cheapest car to buy here and will still be cost-effective to run. The example of this technology is even stronger and more effective in the hybrid Toyota Prius, though.
Rivals
Kia e-Niro
Price: £30,000 (est)Engine: e-motor, 201bhp
We expect the new Kia e-Niro, which we drive next week, to be a great choice. It shares much of its tech with the 64kWh Kona, so it can travel around 300 miles on a charge. And its interior is a bit smarter and roomier than the Hyundai's.
Hyundai Ioniq Plug-in Premium
Price: £28,395Engine: 1.6 plus e-motor, 139bhp
If an EV still just isn't right for you at the moment, Hyundai's Ioniq Plug-in is a fine alternative. The styling might not be to all tastes, but it drives well, is practical and will return truly impressive economy; we recorded 71.1mpg on test.
Figures
| | | | |
| --- | --- | --- | --- |
|   | Hyundai Kona Electric 39kWh Premium | Mitsubishi Outlander PHEV 2.4 4H | Toyota C-HR 1.8 Hybrid Design |
|   |   |   |   |
| On the road price/total as tested | £28,720/£29,285* | £39,500/£40,050 | £26,665/£27,210 |
| Residual value (after 3yrs/36,000) | £11,186/39.0% | £15,448/39.1% | £13,799/51.8% |
| Depreciation | £17,534 | £24,052 | £12,866 |
| Annual tax liability std/higher rate | £836/£1,673 | £1,026/£2,051 | £1,008/£2,015 |
| Annual fuel cost (12k/20k miles) | £336/£513 | £1,208/£2,014 | £1,342/£2,237 |
| Insurance group/quote/VED | 23/£531/£0 | 31/£697/£130 | 14/£392/£130 |
| Cost of 1st/2nd/3rd service | £67/£149/£67 | £525 (3 years) | £185/£335/£185 |
|   |   |   |   |
| Length/wheelbase | 4,180/2,600mm | 4,695/2,670mm | 4,360/2,640mm |
| Height/width | 1,570/1,800mm | 1,710/1,800mm | 1,565/1,795mm |
| Engine | Elec./39kWh li-ion | 4cyl/2.4l + twin e-motors | 4cyl/1.8l plus e-motor |
| Peak power (engine/motor) | N/A/134bhp | 307bhp (combined) | 120bhp (combined) |
| Peak torque | 395Nm | 211Nm (engine) | 142Nm (engine) |
| Transmission  | Single-speed auto/fwd | CVT auto/4wd | CVT auto/fwd |
| Fuel tank capacity/spare wheel | N/A/repair kit | 45 litres/repair kit | 43 litres/repair kit |
| Boot capacity (seats up/down) | 332/1,114 litres | 463/1,602 litres | 377/1,160 litres |
| Kerbweight/payload/towing weight | 1,535/485kg/N/A | 1,880/510/1,500kg | 1,380/480/725kg |
| Turning circle | 10.6 metres | 10.6 metres  | 10.4 metres |
| Basic warranty (miles)/recovery | 5yrs (unlimited)/5yrs | 5yrs (62,500)/3yrs | 5yrs (100,000)/1yr |
| Driver Power manufacturer/dealer pos. | 15th/12th | N/A/10th | 12th/3rd |
| NCAP: Adult/child/ped./assist/stars | 87/85/62/60/5 (2017) | 88/84/64/81/5 (2013) | 95/77/76/78/5 (2017) |
|   |   |   |   |
| 0-60/30-70mph | 8.6/8.3 secs | 8.9/7.9 secs | 14.1/14.6 secs |
| 30-50mph (kickdown) | 3.1 secs | 3.0 secs | 5.7 secs |
| 50-70mph (kickdown) | 5.1 secs | 4.8 secs | 9.0 secs |
| Top speed/rpm at 70mph  | 96mph/N/A | 106mph/N/A | 105mph/N/A |
| Braking 70-0/60-0/30-0mph  | 56.0/41.5/9.2m | 58.4/37.2/11.1m | 51.9/38.0/10.1m |
| Noise outside/idle/30/70mph | N/A/N/A/55/72dB | N/A/N/A/60/70dB | N/A/N/A/61/72dB |
| Auto Express economy/range | 4.5 mi/kWh/176 miles | 58.2mpg/12.8mpl/576mi | 52.4mpg/11.5mpl/496mi |
| Charging time home/wallbox/rapid  | 19hrs/6hrs 10m/75m | 5hrs/3hrs 30m/25m | N/A |
| Govt combined economy (mpg/mpl)  | N/A | 139.7mpg/30.7mpl | 74.3mpg/16.3mpl |
| Actual/claimed CO2/tax bracket | N/A/0g/km/13% | 112/46g/km/13% | 125/86g/km/19% |
|   |   |   |   |
| Airbags/Isofix/park sensors/camera | Six/yes/yes/yes | Seven/yes/yes/yes | Seven/yes/yes/yes |
| Auto box/lane-keep/blind spot/AEB | Yes/yes/yes/yes | Yes/no/yes/no | Yes/yes/no/yes |
| Clim ctrl/cruise/leather/heated seats | Yes/adaptive/no/no | Yes/yes/yes/yes | Yes/adaptive/yes/yes |
| Met paint/LEDs/keyless/pwr tailgate | £565/no/yes/no | £550/yes/yes/yes | £545/no/yes/no |
| Nav/digi dash/DAB/connected services | Yes/yes/yes/yes | No/no/yes/yes | Yes/no/yes/yes |
| Wireless charge/CarPlay/Android Auto | Yes/yes/yes | No/yes/yes | No/no/no |